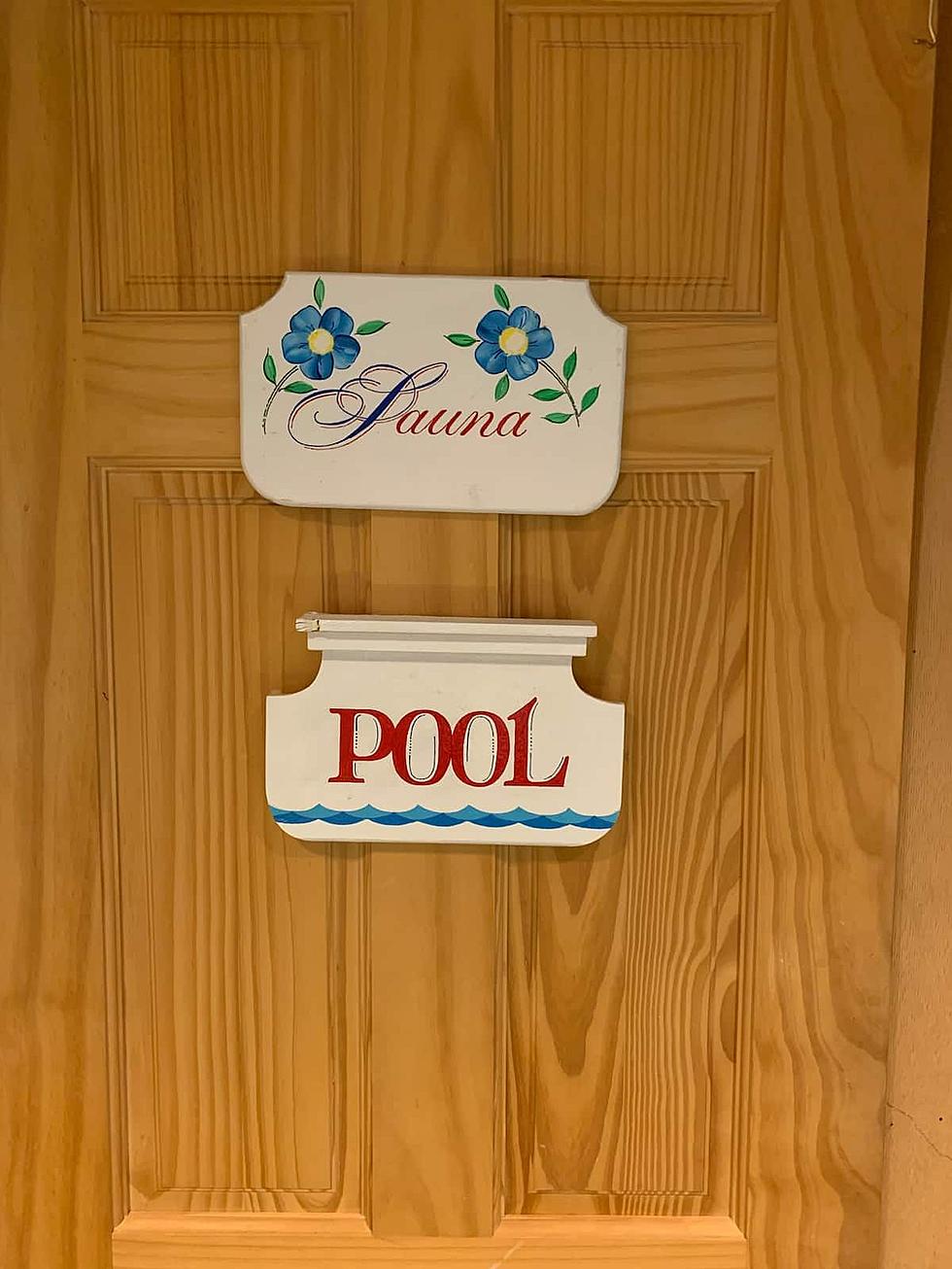 This Airbnb Has an Indoor Pool and It's Just 45 Minutes From Flint [PHOTOS]
Breita, Airbnb
Winter, with its ice-cold temperatures and blowing and drifting snow, doesn't usually mean taking the kids for a swim or relaxing by the pool.
But what if it did?
Sure you could go to a hotel and share a pool with nine other families. Or check out this Airbnb located in Williamston - just 45 minutes from Flint. It features an indoor pool and a ton of extras to make a winter vacation feel like an actual vacation.
What Amenities are Included?
In addition to the beautiful indoor pool (scroll down for some pictures), there's a wet sauna, and hot tub which can be used all year long. There's a private entrance into Breita's family's home, a kitchenette with lots of gadgets, and comfortable accommodations.
SEE ALSO:  Michigan Home Has an Awesome Indoor Pool (But Could Use a Little TLC)
And when the weather gets nice, guests can take advantage of the tennis court, fire pit, and outdoor grill.
More than 50 people are all in agreement, giving this property a perfect 5.0 rating on Airbnb.
Pictures really don't justify how amazing this place is. It really was a place to relax. Privacy is definitely respected. To be able to enjoy a hot tub, sauna, and indoor pool in the privacy of your own space is amazing.
Pictures do not do it justice. This place is amazing. We came to relax for a few days and it was absolutely perfect.
Keep reading to see the pictures below.
This Michigan Airbnb Has an Indoor Pool + Lots of Extras
Typically, winter doesn't mean taking the kids swimming or relaxing by the pool. But this
unique Airbnb
(which is only about 45 minutes from Flint) features a sauna, tennis court, and yes, an indoor pool and hot tub which can be used year round.
This Michigan Home Has an Indoor Pool (But Needs a Little TLC)
Just think of the money you'd save on gym memberships.
Owning a house with a pool in Michigan usually means enjoying a pool for about four months and loathing it the rest of the year. Not this house. This baby has an indoor pool that can be used year-round.
Although we do admit that it needs a bit of TLC.
Flint + Saginaw's Most-Popular TV Anchors - Where Are They Now?
A lot of highly talented people have sat behind the anchor desks at the area's TV stations.
We're taking a look at some of the area's most popular news, weather, and sports anchors who have visited our homes electronically and then moved on.
Michigan's 299 Snowplows Get the Cutest Names Ever
The Michigan Department of Transportation has revealed the winning names assigned to each of its snowplows throughout the state.
Here they are, sorted by region.