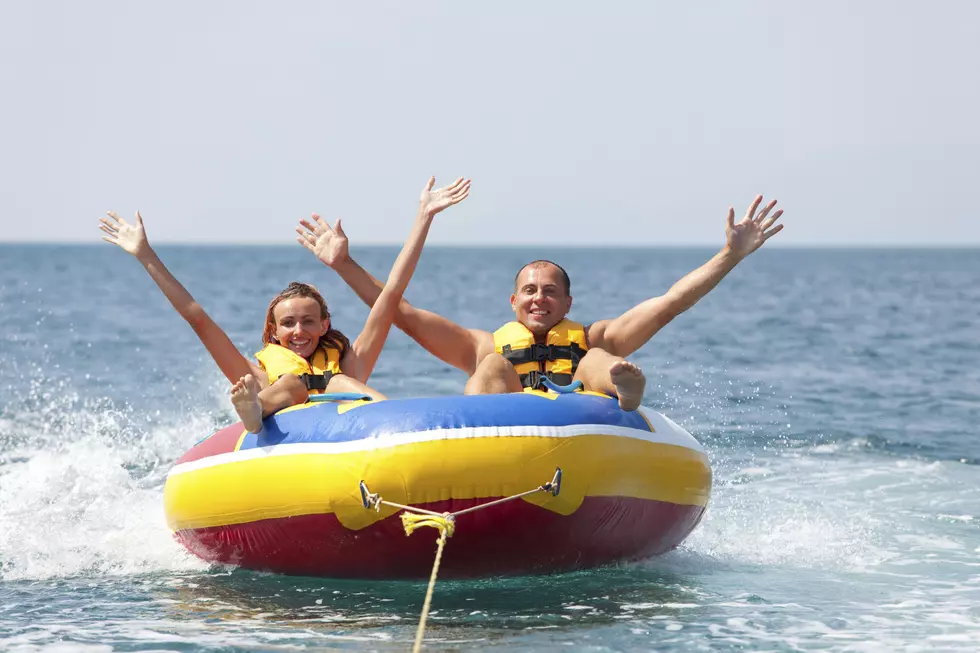 Tips To Have The Best Boat Tubing Experience On Michigan Lakes
Vadym Volodin
We're not talking about a chill ride down a river, we're talking about someone is driving a boat, you're being towed on a tube and possibly holding on for dear life!
In Michigan, we are lucky to not only have the Great Lakes but a plethora of inland lakes to whip around on tubes in.
I grew up on Lake LeAnn in Somerset Township, Michigan and tubing was an every-weekend activity. If you had a neighbor or a friend with a speed boat, it was not uncommon for a 10 a.m. knock on the door from your friends asking if you wanted to go tubing.
However, my family has also been a part of some tubing mishaps...and injuries.
My mom was tubing with my friends and their family, she and their sister fell off and their sister literally broke her face. I'm talking nose, sinuses, etc.
Then there was the time my dad got knocked out of the wake and was half in the water, refused to just let go and ended up needing four, yes, FOUR shoulder surgeries to fix the damage.
My injuries were not as severe as those but one weekend I went tubing, even though I had a shift at the local grocery store the next day, and had such bad scabs and scrapes on my elbows that I was practically begging people in my head to not ask for paper bags.
You would think as "hardcore" of an activity tubing is, people would be a bit more careful but no matter how old you get, tubing is just something to bring out that child-like fearlessness in all of us.
Here are some tips to make sure you have a blast while tubing but are still safe while doing it!
Tips For Safe Tubing
Life vest and flotation device regulations
The legal need to have a spotter (someone other than the driver to observe those being towed)
Hours you can be towing skiers, tubers, etc. and how they vary between boats and watercraft like jet skis.
Distance the riders being towed must be from shore, other vessels, docks, swimming areas, etc.
For more information see page 24 of the handbook
Enter your number to get our free mobile app