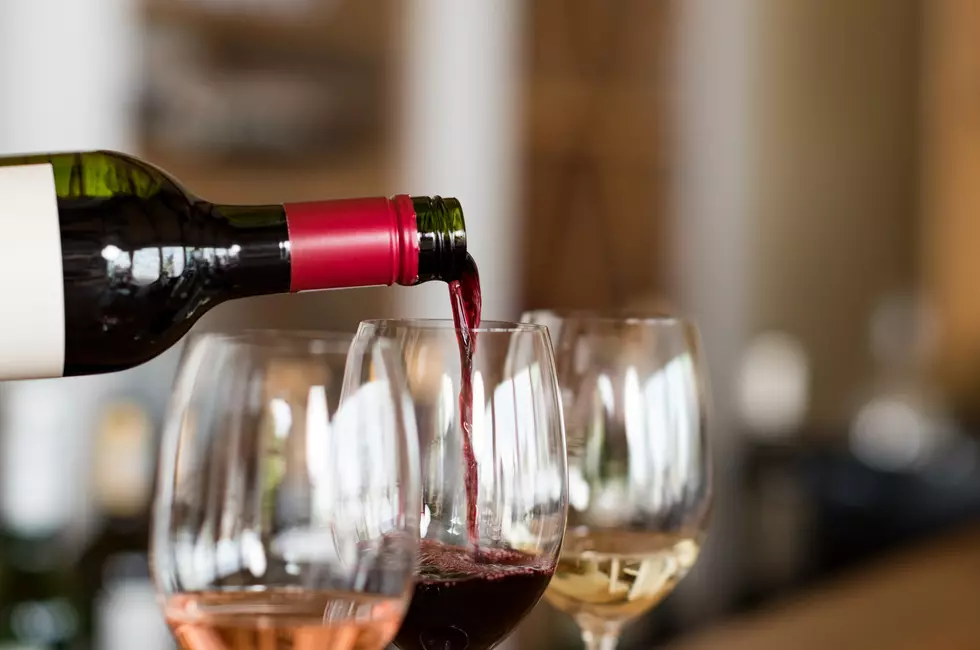 Today Is National Drink Wine Day
GettyStock / ThinkStock / Ridofranz
Calling all winos! Today is the day to put your money where your wine is and show your true appreciation for the timeless tastes of wine.
Whether you are a fan of red, white, rose, sparkling or any other variation, wine is always there when you need it which is why we are celebrating this reliable friend of ours today.
Here are a few places you can let loose and let wine know you love it today on this "National Drink Wine Day".
1

Located at 2311 Jolly Road in Okemos, Vine & Brew offers tons of options of beers and wines from around the world and says they feature "many small independent producers and boutique wines that you will not find elsewhere."

Also, according to their website, they also have certified sommeliers on staff to help you find the perfect wine for whatever it is you are looking for.

2

Known for their craft beer and unique cocktails, Sanctuary Spirits prides themselves on being "CRAFT all the way. EVERY DAY." and that also includes their wine!

According to their website, they actually "have a rotating list of wines and ciders for sale by the glass, or take home a bottle." They say you should either go to their location at 902 E. Saginaw Hwy in Grand Ledge or give them a call for current flavors.

3

Chateau Aeronautique Winery

With two locations to choose from, Chateau Aeronautique Winery offers up plenty of unique wines (and beers from Blue Skies Brewery) as well as a unique atmosphere.

The Airpark location, 1849 Rives Eaton Road in Jackson, offers tours of their wine cellar and hangar with tasting room views of the runway.

The Irish Hills location, 12000 Pentecost Highway in  Onsted, offers live music and karaoke on Fridays. 

4

Located at 5635 Shoeman Rd in Haslett, Burgdorf's Winery has a big reputation as a "Truly Michigan™" winery. This means, according to their website, they "[produce] wines onsite from fruits and vegetables hand-selected from local Michigan farmers."

During their regular business hours (click here) you can stop in and shop their gift shop as well as get yourself five wine tasting samples for a mere $5!

5

Here you can make sure to get a meal in before you go on your wild wine ride.

Bordeaux, located inside the Crowne Plaza Lansing West on S Creyts Rd., has a full menu of breakfast, lunch, dinner and bar fare as well as a two-page wine list.

With six different, stylish, private dining rooms Bordeaux has options galore for whatever kind of wine connoisseur you happen to be.

6

Go to your nearest favorite stop for wine and whether you love the cheap stuff or prefer to go more expensive at home, grab a bottle and cheers to National Drink Wine day! I know as a 23-year-old woman on a budget, I am so thankful for Aldi when I want to go really cheap (seriously, $3 for Winking Owl) and for Barefoot for always being there when I need a wine night. Today is for you.