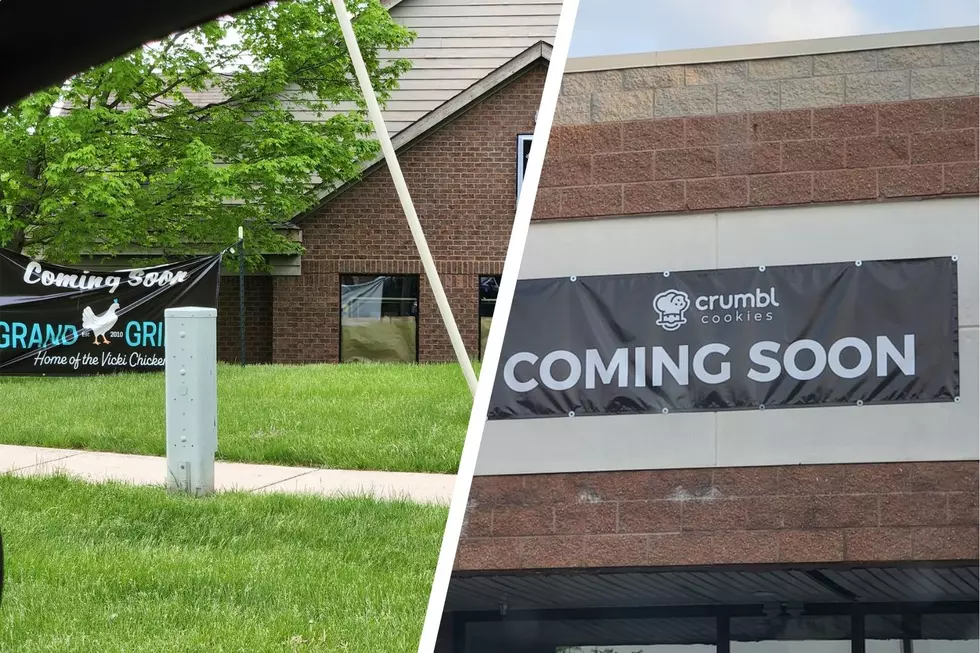 The Greater Lansing Area Can Look Forward to Two New Businesses
Photos (left to right) courtesy of Robert Perro and Ashley Chesney, used with permission. Collage created with Canva
After more than two tough years thanks to Covid-19, it's nice to see some new life being breathed into the greater Lansing community.
Two New Businesses Coming to the Lansing Area
I recently learned about two new yummy businesses that are headed our way thanks to the Lansing Foodies Facebook Group. By the way, if you haven't already joined the Lansing Foodies group, I would highly recommend it. There are all sorts of news when it comes to local restaurants and people always post pictures of the yummy food they make.
Our friend, Ashley C from the Lansing Foodies group gave us the heads up about Crumbl Cookies coming to Lansing.
This food chain serves up some intricate and sweet cookies of all varieties. The store isn't open just yet, and there's no note or signage on when it will be opening. But when it does, it will be found on Lansing's west side between BJ's Wholesale and Walmart.
Another business will soon be opening its doors too, this time in East Lansing.
Robert P. snagged a picture of another "Coming Soon" sign at the corner of Lake Lansing and Harrison roads in East Lansing. This coming soon sign is for Grand Grillin, Home of the Vicki Chicken.
Grand Grillin was originally a mobile food cart that set up shop in Downtown Lansing, and it specializes in deliciously seasoned chicken wraps, salads, and bowls. Now, it looks like Grand Grillin will have a brick-and-mortar location to add to the roster.
After doing a little sleuthing on Grand Grillin's Facebook page, it looks like they anticipate opening sometime during the month of May.
Things Lansing Needs That it Doesn't Have
When it comes to the city of Lansing, there are most certainly things about it that its residents love. I mean, why else would the hashtag, #LoveLansing exist if there wasn't some facet of the city that its people enjoyed? However, that doesn't mean there isn't room for improvement. We asked you what kind of businesses and services you'd like to have in Lansing. Check out the list below to find out what things Lansing needs that it doesn't have.
29 Business That Lansing Would Love to See at the Old Tim Horton's
What's next for the Tim Horton's location in Lansing over near Jolly and Dunckel? That's the nagging question that's been on our minds since they closed their doors a few months ago. We asked you what you would like to see come to town. From a local bakery to an arcade, to a southern breakfast chain that is long coveted by Michiganders; we put together all your suggestions and made a list of the businesses that Lansing would like to see instead of this old Tim Horton's.
These 15 Chain Restaurants are So Yummy that We Must Have Them in Lansing
Don't misunderstand; Lansing's food scene is absolutely incredible! It's got a variety of restaurants serving up a slew of delicious cuisines. But we think there's always room for improvement. Here are 15 chain restaurants that are so good that we think they should be added to Lansing's lineup, pronto!