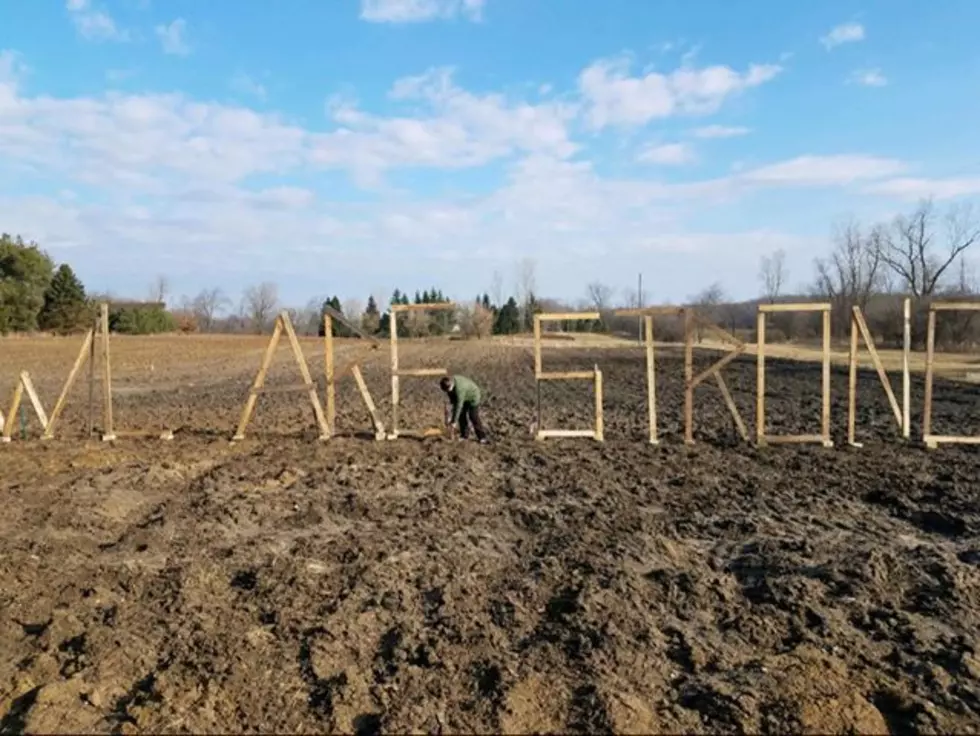 Visit the WE ARE STONG Sign in DeWitt
Photo courtesy of Rick Crandall
The phrase "we're all in this together" is probably one that you've heard a lot lately. From the cashiers working hard at the stores, the nurses and doctors on the front lines, the truck drivers delivering all the products we need (including that precious toilet paper), the first responders, the military, the farmers and more, we are TRULY all in this together.
If want to show your support in OUR fight against this virus, show your love for OUR country, or if you're just looking to take a drive to get out of the house for a few minutes, you're encouraged to visit the WE ARE STRONG sign that's been built in DeWitt. The sign was designed by Rick Crandall who was one of the co-owners of Country Woods Archery, which used to be in St. Johns.
The sign is located at 8360 West Cutler Road in DeWitt--between Forest Hill and Wacousta Roads. Rick says that "anyone who would like to place a flag at the sign in support of the country and fighting this virus are welcome to do so." He also says that you're welcome to take pictures and post on social media, too. (*Please do follow your social distancing rules while you're there.)
Show your support and remember---WE ARE STRONG!
Enter your number to get our free mobile app