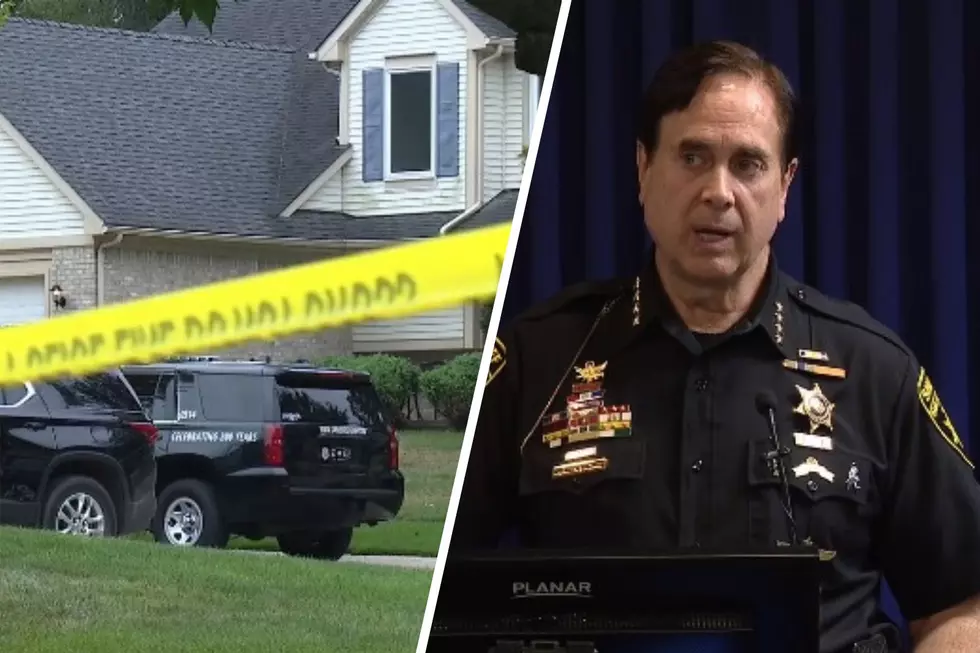 Michigan Man Who 'Fell Down QAnon Rabbit Hole' Fatally Shot After Killing Wife, Family Dog, Injuring Daughter
Fox 2 Detroit
A 53-year-old Michigan man was killed by police over the weekend after he shot and killed his wife, the family dog, and injured one of his daughters.
According to the Detroit News, a surviving daughter who was not home at the time of the attack, said her father, Igor Lanis, had been struggling with mental issues after getting sucked into conspiracy theories online.
The shootings occurred early Sunday at a residence in Walled Lake, Mich.
The Oakland County Sheriff's Office says central dispatch received a call around 4a.m. Sunday from a 25-year-old woman, later identified as Rachel Lanis, who said her father had shot her and killed her mother.
When police arrived in the area, they heard a gun shot and began to approach the home.
Police say that is when Igor Lanis exited the front door and fired on officers with a shot gun. Officers returned fire, fatally wounding him.
Officers witnessed Rachel Lanis, who had been shot in the back and the legs, attempting to crawl from the home. Police dragged her to safety and she was rushed to the hospital. Initially listed in critical condition, following surgery Rachel was reported to be in stable condition.
Police searched the home and found a 56-year-old deceased female, Tina Lanis, who was shot multiple times in the back. They also found the family dog had been shot multiple times and killed.
According to Fox 2 Detroit, Igor Lanis had no criminal history or history of mental illness.
Oakland County Sheriff Michael Bouchard called the situation "Terribly sad on so many levels" in a press conference Sunday afternoon.
The family's other daughter, 21-year-old Rebecca Lanis, had been at friend's birthday party at the time of the shooting
In a post to the subreddit QAnonCasualties, Rebecca shares,
Growing up, my parents were extremely loving and happy people. I always had a special bond with both my parents.

In 2020 after Trump lost, my dad started going down the Q rabbit hole. He kept reading conspiracy theories about the stolen election, Trump, vaccines, etc. He always said he wanted to keep us safe and healthy.

It kept getting worse and he verbally snapped at us a few times. Nothing physical though. He never got physical with anybody.

Well, at around 4 AM on September 11, he had an argument with my mother and he decided to take our guns and shoot her, my dog and my sister. My mother succumbed to her wounds and my sister is in the hospital right now.

 
She tells the Detroit News,
It's really so shocking but it really can happen to anybody. Right-wing extremism is not funny, and people need to watch their relatives and if they have guns, they need to hide them or report them or something because this is out of control.
The Oakland County Sheriff's Office says the Special Investigations Unit along with the Walled Lake Police Department is continuing to investigate.
How Many in America: From Guns to Ghost Towns
Can you take a guess as to how many public schools are in the U.S.? Do you have any clue as to how many billionaires might be residing there? Read on to find out—and learn a thing or two about each of these selection's cultural significance and legacy along the way.