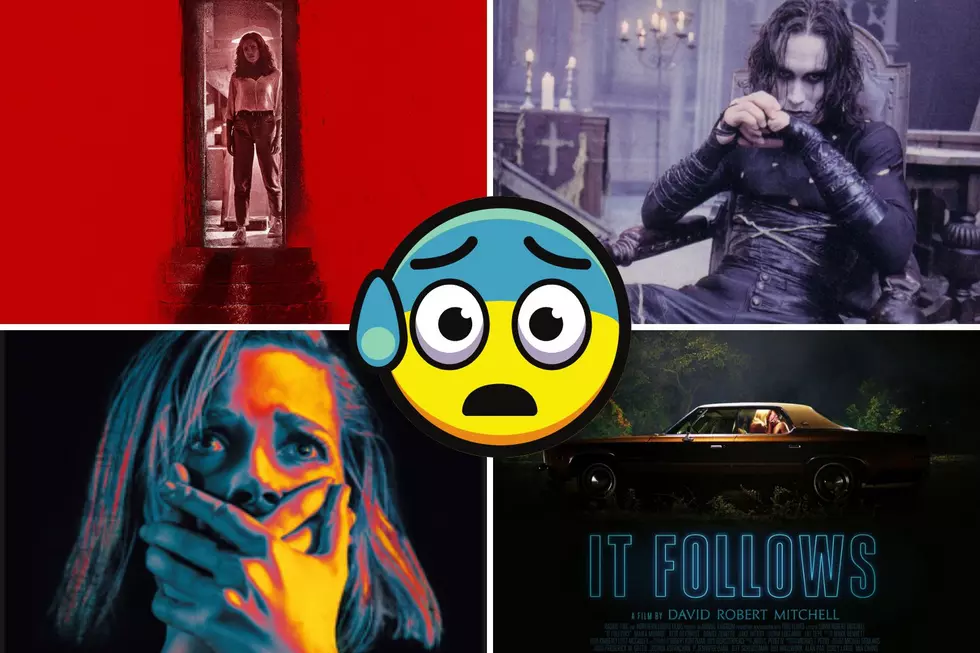 [WATCH] 7 of the Scariest Movies Set in Michigan
Canva
With Halloween coming up, scary horror movies are all the rage right now. There are hundreds of scary and horror films for you to watch so you can scare yourself.
However, you may want to celebrate the scary season in Michigan style.
Check out these scary horror films that are actually set in Michigan.
1. Barbarian - Detroit
The movie Barbarian is about a young woman who travels to the city of Detroit for a job interview. She gets to her Airbnb rental to find that the house has been double-booked by a creepy man.
According to IMDb,
"Against her better judgment, she decides to stay the night anyway, but soon discovers that there is much more to be afraid of in the house than the other house guest."
Barbarian is still in theaters.
2. The Crow - Detroit
This horror thriller tells the story of a guitarist who is brought back to life by a crow a year after the guitarist and his fiancee were murdered.
IMDb says that,
"The crow guides him through the land of the living and leads him to his killers. One by one, Eric gives these thugs a taste of their own medicine."
There is actually a reboot of this movie, as well.
3. Don't Breathe - Detroit
This horror film is about three Detroit thieves who believe they found the perfect victim. It's a blind man who recently received a huge amount of money. However, the thieves underestimate the blind man because he isn't the victim that they thought he was.
4. It Follows - Oakland/ Detroit
An Oakland University student gets cursed and followed by a supernatural creature. Unfortunately, she learns that her boyfriend had been cursed by the creature for years and once they did the do, it passed along to her.
5. Exit 33 - Rural Michigan
Exit 33 follows a gas station owner who actually shoots his pregnant wife after going to hunt while drunk. After that, he starts to hunt women who stop by his gas station.
This movie was shot in South Lyon and features Kane Hodder, who is best known for his portrayal of Jason Voorhees from the Friday the 13th franchise.
6. Mr. Jingles - Metro Detroit
Mr. Jingles follows a man who serves time in prison for a crime that he did not commit. Once he is released, he starts to get revenge on his accusers while he is dressed as a clown.
There was a reboot of the movie years later, despite the bad reviews the original movie received.
7. Jeepers Creepers - Coldwater
After finding something horrific in the basement of an abandoned church, Trish and her brother Darry's road trip back home turns into a race for their own lives from a flesh-eating creature.
There are plenty of sequels to this movie franchise, including Jeepers Creepers Reborn.
Here is even more spooky movies with ties to Michigan