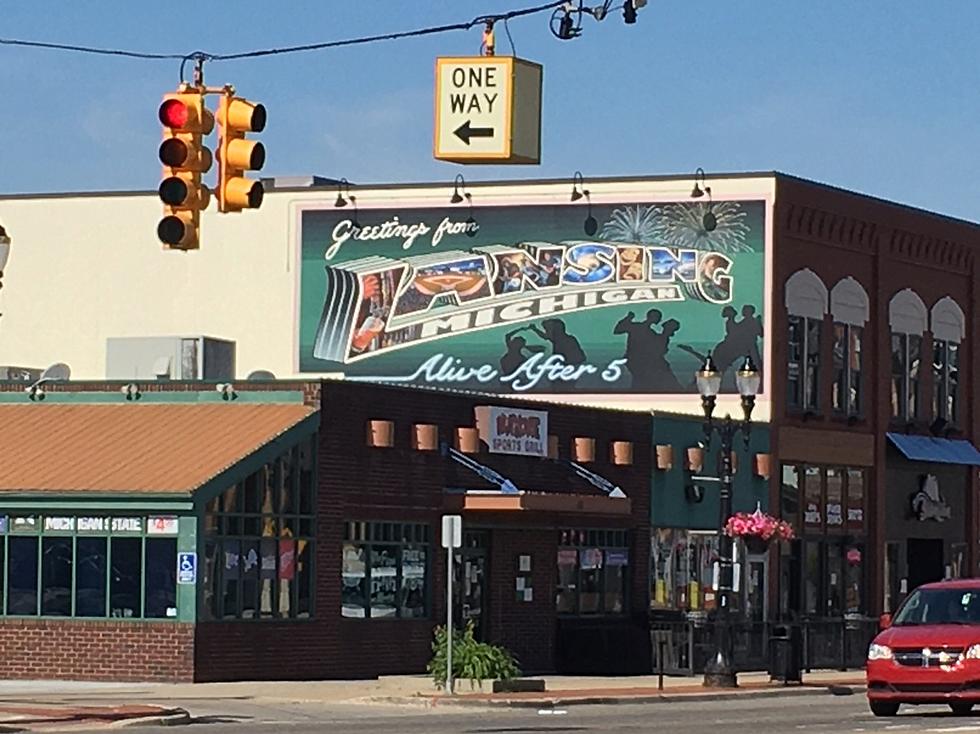 What's the Story Behind the 'Greetings From Lansing' Mural?
Don Jefferson Archives
I know. One night you came out of the stadium, looked across the street and saw it. Or, maybe you were walking into the Nuthouse Sports Grill and looked up and saw it. And by "it", I mean that giant postcard on the wall above the Nuthouse. The postcard that says, "Greetings From Lansing" and "Alive After 5". And you wondered, "How'd that get there?" And then said to yourself, "I wish I was a better artist."
Enter your number to get our free mobile app
According to Lansing's City Pulse, the 12-by-28 foot "Greetings From Lansing" sign has been there since October 2015 (you should really go downtown more often) and was put there as part of a project spearheaded by Downtown Lansing Inc., with assistance from LEAP -the Lansing Economic Area Partnership. The mural itself was painted by Michigan artist Mathew Sharum. Mathew also did the mural seen in the video for "Care", with Kid Rock, T.I. and the Pistol Annies' Angaleena Presley.
I know it's quieter than normal downtown these days, but go - take a look around, maybe have a drink and check out the mural.
MORE TO EXPLORE: Lansing Then and Now