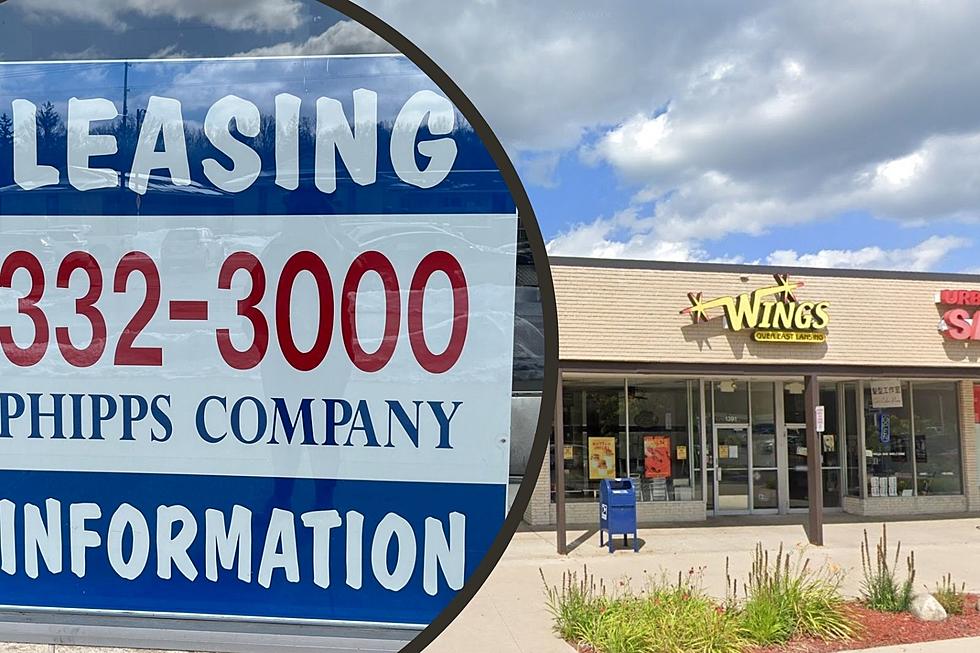 When Did This Happen? Wings Over East Lansing Closed for Good
Courtesy Kristen Matthews & Google Streetview; Collage created with Canva
I swear I felt like I had just ordered from here last week. And then it hit me, I quite literally did. At the time of writing this article, I had enjoyed Wings Over East Lansing just last week.
My husband has a friend visiting for the weekend, and that is one of his favorite places to order from when he's in town. So, when they wanted to look at the menu options and went to find it on the website, they couldn't find the listing for East Lansing anywhere. Thinking this was a mistake, they called the phone number, which rang forever, and then took them to the voicemail box, which was full.
That's how this author learned that Wings Over East Lansing has closed its doors for good.
Wings Over East Lansing is Closed
There was no warning or announcement that they'd be closed for good; there's just a 'For Lease' sign in the window, and under their hours on Facebook, it says "Permanently Closed". Google doesn't even know that it's closed yet.
I had to see for myself, so I drove through the plaza it's in at the corner of Hagadorn and East Grand River. Here's the evidence.
Sadly, this isn't the first time that a business has closed like this in recent times. Most recently, it was American Bistro that closed its doors very abruptly.
I don't understand all that it takes to keep a business open, but it's no secret that businesses have had hard times of late. They've been open about the rising costs of food and supplies, as well as the obstacles that have arisen while serving customers during Covid. It also doesn't help that two popular chain restaurants that serve up chicken have announced plans for locations in East Lansing. Both, Detroit Wing Co. and Raising Cane's are going to be opening locations in East Lansing, likely sometime this year.
Wings Over East Lansing was part of a chain, so if you are really going to miss their food, you can make the trip to Ohio...that's where the next nearest ones are.
These 22 Lansing Restaurants Serve Up the Best Breakfast Around
They say that breakfast is the most important meal of the day. Now, I don't know who "they" are exactly, but I have to agree. In fact, I would go so far as to say that breakfast is the best meal of the day...that's why so many places serve breakfast at any time of the day. When it comes to awesome places to get breakfast, the Lansing area has no shortage. Look through the gallery below and think about what kinds of breakfast plans you want to make for this weekend.
These 15 Chain Restaurants are So Yummy that We Must Have Them in Lansing
Don't misunderstand; Lansing's food scene is absolutely incredible! It's got a variety of restaurants serving up a slew of delicious cuisines. But we think there's always room for improvement. Here are 15 chain restaurants that are so good that we think they should be added to Lansing's lineup, pronto!
See Which Lansing Area Restaurants Made the List for Best Crab Rangoon