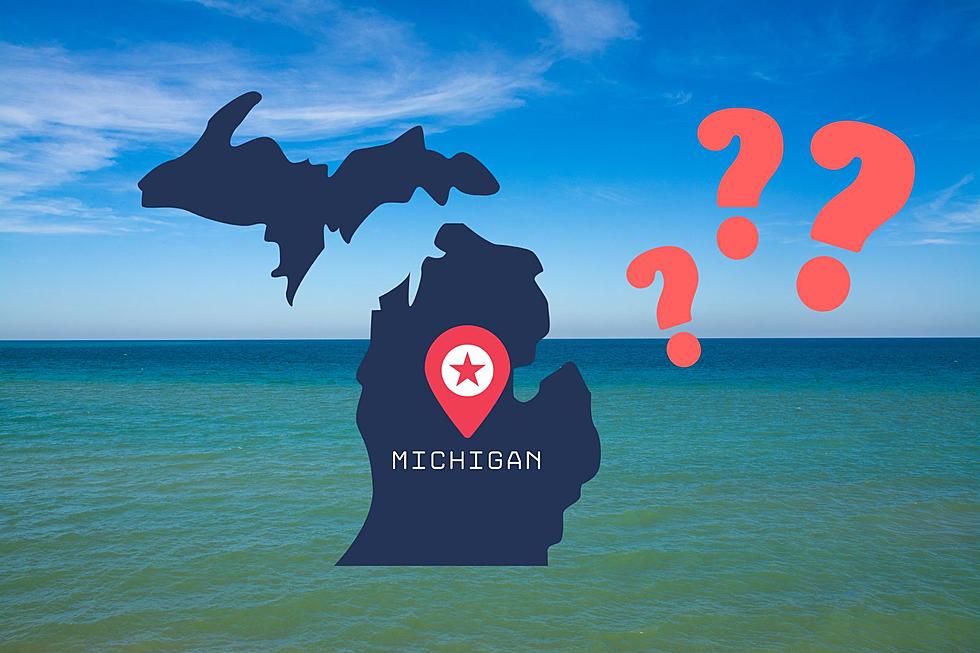 Have You Ever Wondered Where The Center Of Michigan Is Located?
Canva
I'm sure this sounds weird, but there has to be a definitive answer-- right?
The other day my mom was sharing the details of a weird dream she had recently had. Don't ask why, but in her dream she was trying to find the center of Michigan. If you've ever wondered the same, here are some factors you need to consider:
Does That Include the U.P.?
Due to Michigan's unique situation of being comprised of two separate peninsulas, it's slightly difficult to find the exact center of our state. That's why no one source can seem to agree on where it is!
Even the official source, the United States Geologic Survey (USGS), won't say where the center of a state is because there are so many different factors to consider saying,
Because there is no generally accepted definition of a geographic center and no completely satisfactory method of determining it, there may be as many geographic centers of a State or county as there are definitions of the term.
However, according to U.S. history site NetState the geographic center of the state of Michigan including the Upper Peninsula is, "located in Wexford County, approximately 5 miles north-northwest of Cadillac."
What About the Lower Peninsula Only?
There is one community that claims to be the geographic center of the Lower Peninsula and that is St. Louis, Michigan. There's even a sign at Clapp Memorial Park that reads,
This location marks the geographical center of the lower peninsula of Michigan as closely as can be determined
A 2-hour drive from Kalamazoo, St. Louis is a small community in Gratiot County who had a population of just under 8,000 as of the 2010 U.S. Census.
Interesting to note, there's no information available on where the center of the Upper Peninsula only is located.
"Michigan Center"
Honorable mention goes to Michigan Center, Michigan however, don't let the name of this small community in Jackson County fool you! It is in fact nowhere near the center of Michigan.
Originally called "Michigan Centre" sources claim its name,
...was presumably derived from the proximity to the Michigan meridian which divided the state into eastern and western portions for surveying. The community is not close to any sort of geographical center of the state.

 
Don't Call Yourself A Yooper Unless You've Been To These Michigan Upper Peninsula Places
It can almost be looked at as a different state entirely, while encompassing everything beautiful about Michigan. There are some spots that are truly breathtaking, and if you've never planned a trip to the upper peninsula, make sure you're comfortable with long drives.
8 Destinations to Visit This Spring in Michigan's U.P.
Spring has finally sprung. It's time to get out of the house and explore Pure Michigan! Here are some must-see destinations to consider for your visit to the Upper Peninsula this spring.