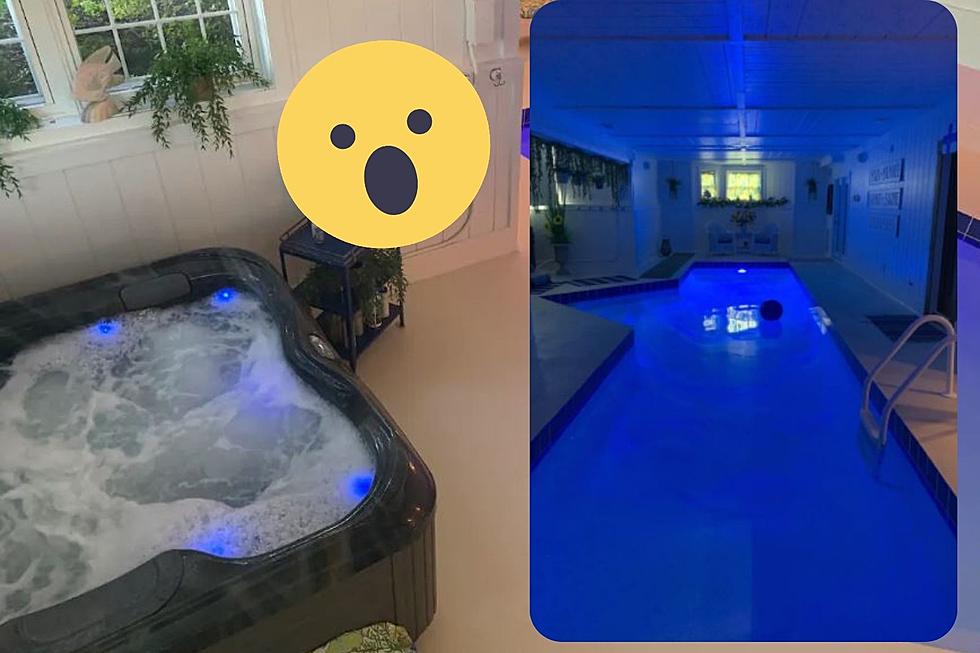 Love Unique Stays? This Michigan Airbnb Has A Private Indoor Pool
Via/ Airbnb
Leaving the state for a vacation can, oftentimes, be very expensive. But, you don't have to leave the state of Michigan for a unique stay thanks to this Airbnb.
As seen on Tiktok, this Airbnb in Williamston comes with:
a work out room
private spa which includes a sauna, hot tub, and pool
access to the tennis courts
outdoor grill
bikes are available for use if needed
All for $230 a night.
Now, there's one queen-sized bed and one couch. Technically, you could bring a party of 3 and be comfortable. However, what an incredible weekend this would be with your significant other (hint, hint if mine happens to read this).
Truth be told, this looks more like a hotel than a private Airbnb. But, why take my word for it? Take the tour below:
This Airbnb Comes with a Private, Indoor Pool, Sauna and Hot Tub
If you're looking for a unique stay within the state of Michigan, check out this Airbnb.
The above-mentioned Tiktok also gives you a quick tour of this Airbnb:
Booking availability for this Airbnb is, already, pretty limited. If you're interested in experiencing this destination, you can find all available nights on the Airbnb listing.
If you're looking for a getaway during the snowy seasons, Airbnb has that too. Check out this dome home that is absolutely stunning in the winter:
Perfect for a Snowy Retreat, Check Out this Airbnb in Pullman, MI
This dome house in Pullman offers a warm stay with incredible wintertime views
MAGICAL Barn, Bock's Jukejoint AirBnB in Amherst, Ohio