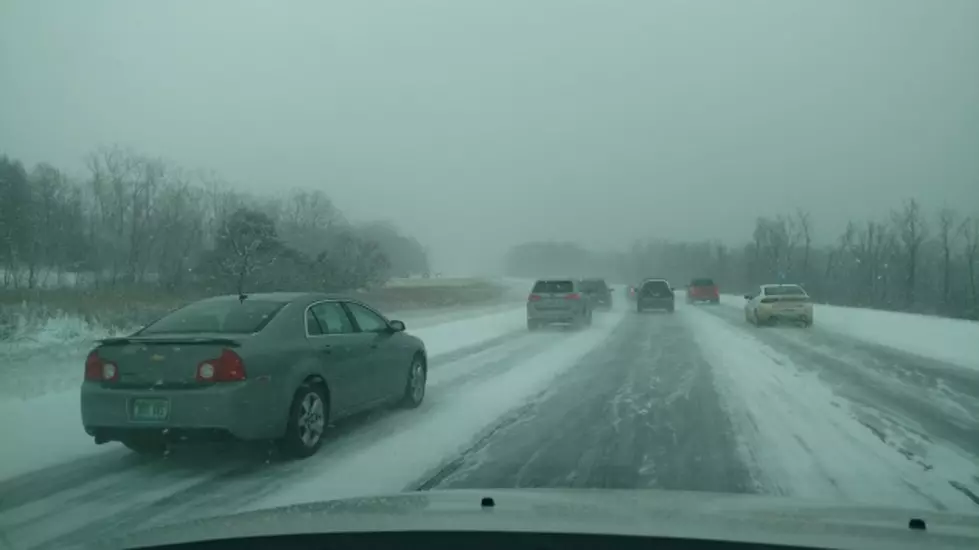 Winter Storm Warning Through 11 PM Today
NOAA has issued a Winter Weather Warning
for the region from 7AM through 11 PM today, advising that we're expecting up to 6 inches of snow accumulation today. High temperatures are expected to be in the low 20s with 10-15 mph winds, which may contribute to hazardous driving conditions later in the day.
A significant snowstorm is on tap for today, with snow accumulations on the order of 4-8" through tonight!

The snow will pick up in intensity by lunchtime, with around 3" on the ground by 4pm. More snow will then continue through the evening rush hour, totaling up to a half-foot or more before ending towards midnight.

There will be a SHARP cutoff in the heavy snow today, due to the dry air coming in from the southwest that was mentioned yesterday. Right now it appears that dry air will stay just southwest of Lansing, but it's going to be hard to pinpoint the location until the snow begins falling.

The snow will be very light and fluffy due to the very cold temperatures, with highs staying around the 20 degree mark. The winds won't be strong, but they will change direction as the system passes by during the day, causing road cleanup issues.

If you must be out today, try to get things wrapped up by lunchtime as conditions are expected to deteriorate quickly this afternoon and evening.