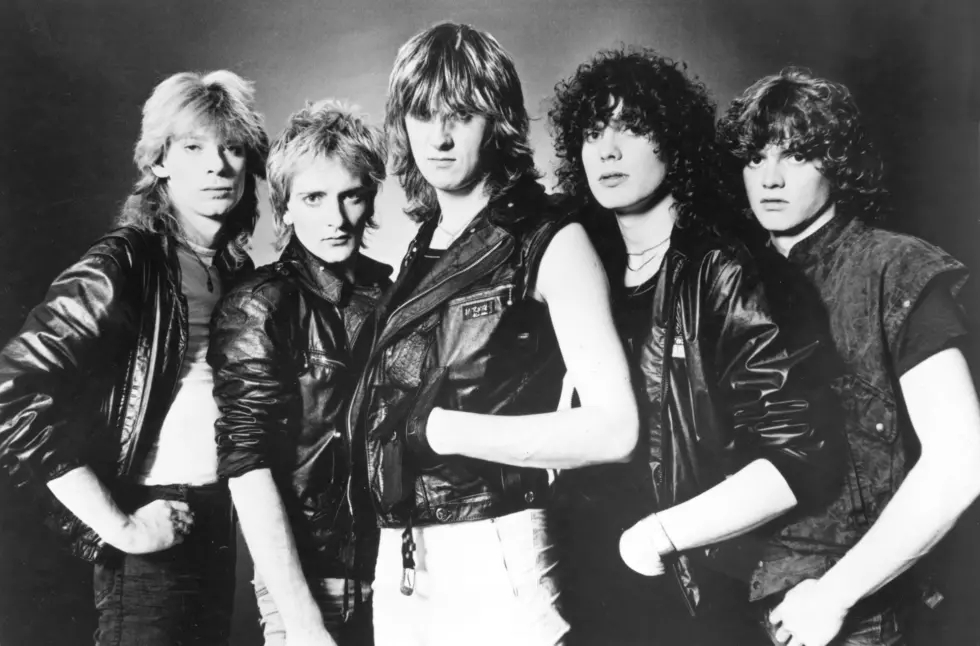 With my tickets in hand, I wonder what Def Leppard song is best?
Getty Images
As the Chase household locked in their pre-sale tickets for Def Leppard, Motley Crue, Poison, and Joan Jett and The Blackhearts at Comerica Park next summer, the debate changed from whether we spent too much money on the tickets to the best Def Leppard song.
As "Photograph" took its turn on the playlist du jour, that unmistakable sound of Steve Clark's Gibson Les Paul XR-1 plugging in and ripping those first three chords sent the typical chill through my veins. It was then I blurted out, "This is, totally, Def Leppard's Mona Lisa...their best song ever!"
I was met with a look of disapproval, as a strong case for "Animal" was made. Primed with a couple of Two-Hearted Ales, I was intrigued by the argument, and even felt that I might be persuaded to change my mind as "Photograph" began its ending fade. Of course, that was when "Animal" took its spot on the rotation.
And, there is no denying the song's ass-kicking nature that is established by the first downbeat and dueling-power chord snaps into Phil Collen's wailing lead solo on his beloved guitar, "Bela." I conceded to the point of saying, "Yeah, this is a great song, too...it's 1A and 1B in my book." After all, Clark played lead on one song, Collen the other.
Well, that didn't fly, as I had not fully conceded to being wrong and the debate and/or listening session continued until I suggested bringing this debate to the air and to the website for you listeners and readers. So, I ask you...what is Def Leppard's Mona Lisa, their masterpiece? Is it "Photograph"? Is it "Animal"? Or, is it another of their many great tracks?
Enter your number to get our free mobile app