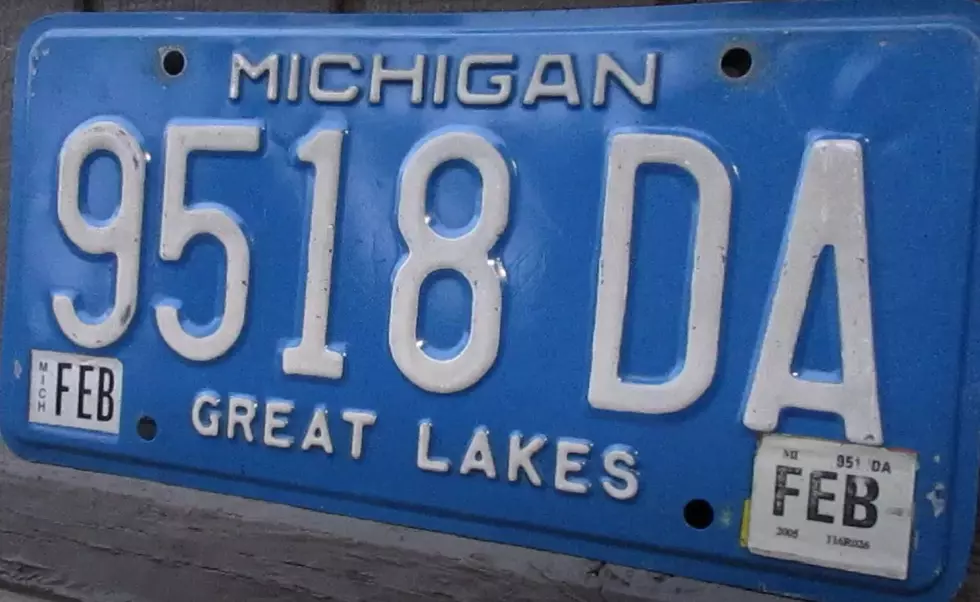 Would You Get A Blue Michigan License Plate If They Come Back?
Credit: King Cat 80 via YouTube
Can anyone tell me why they changed from the blue plate in the first place?
The state made the switch back in 2007 to the white background with blue lettering and that's the standard issue now. You can of course order and choose from many different styles and motifs available through the Secretary of State.
But for a lot of us, that classic "Blue Plate Special" plate is PURE MICHIGAN. There's a reason why. It was around for quite a bit. From '83 to '07.
Enter your number to get our free mobile app
And if one senator has her way, that classic plate could be made available to us again.
Sen. Mallory McMorrow (D-Royal Oak) has reintroduced legislation to allow the Secretary of State to re-administer the blue license plates Michigan used from 1983 until 2007, as well as the black plates issued between 1979 and 1983. (senatedems.com)
Whoa. Wait. The blue and white AND the black and white?
The blue and black license plates would be available to all drivers in Michigan for an added fee of $100. The revenue generated from the retro plates would go toward the state's transportation fund, and ultimately used to fix the state's roads.(senatedems.com)
The cool thing here is that this would be available to EVERYONE and not just folks with classic cars or trying to get historical or authentic plates (even though those are cheaper at $35).
McMorrow's bill was previously introduced but did not have a hearing due to COVID-19. It had broad bipartisan support, she said. The bill will have to pass the Michigan Senate and House and is currently in the Transportation and Infrastructure Committee. (MLive)
CHECK IT OUT: Virtual Michigan Car Show
MORE: Michigan Concept Cars - Some Become Stars and Some Are Forgotten