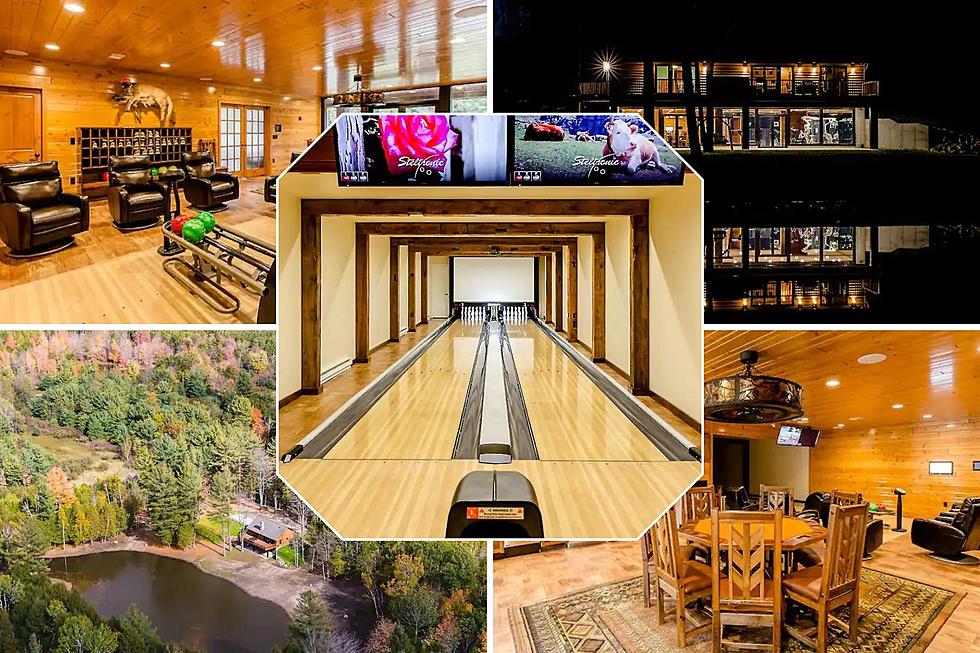 You Can Stay the Night in This Michigan Airbnb With a Private Bowling Alley
Photo Credit: Meemo'S via airbnb
Before I start diving into this awesome Airbnb in Evart, Michigan I should be straightforward with you about my experience with Airbnb, I have zero experience. Airbnb has taken the world by storm. Private owners, renting out their private residences to folks like you and I for accomodations. I've heard it works well.
I think it's weird to sleep in someone else's home. I also like getting my hotel points that I acrue when I stay with different hotel brands. Oh, what about privat residences setting up cameras to spy on me while I stay at their place? As I am writing this, I realized that hotels put cameras in their rooms too, even thought they shouldn't be. At the end of the day I'm not doing anything I want to hide anyhow, maybe it's time for me to try Airbnb.
There's a property in Evart, Michigan that I'd love to go check out. Evart is about two hours north and west of Lansing. This house is the type of house that can handle all of  your entertainment needs for a night, a weekend or a week. This house has it all. How about a bowling alley? Jacuzzi's, yup, they've got two. The property is right on some water with a sweet deck. This Airbnb rental is $520 and it could be a fun family vacation or a romantic weekend for you and your better half.
Evart, Michigan Airbnb With a Private Bowling Alley
Vintage Michigan Bowling Alleys