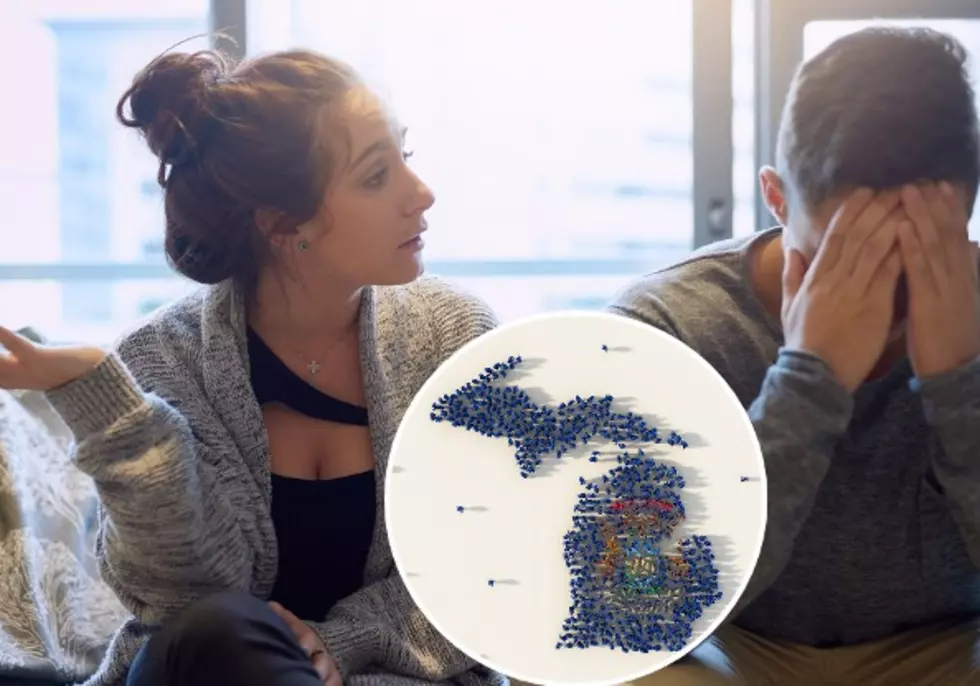 These Are The 10 Michigan Cities With Highest Divorce Rates
TSM Media Center

If you feel like you are unlucky in love, it's not you - it may just be the city you live in.
Marriage is not a fairy tale. Contrary to what we are told, a lot of couples do not live happily ever after. Marriage is a job, you have to work at it. If a couple cannot make it work, more often than not they quit.
There is no shame in divorce. You only live once and deserve to be happy. That being said, if you are married or planning to be married anytime soon, you may want to avoid living in these Michigan cities. Let's just say love does not appear to stay in the air if you know what I mean.
Before anyone that lives in one of these cities freaks out because they have been in a happy marriage for years - congrats to you. I am not saying love cannot last in these locations, but according to Road Snacks, it may be tough to make it last.
If you live in any of these ten cities, I hope you prove this study wrong. However, I am interested if you think Road Snacks calculations are right on the alimony money.
Without further ado, here are the 10 Cities in Michigan with the highest divorce rates. Don't say I didn't warn you before you say 'I do'.
10. Coldwater, Michigan
9. Muskegon Heights, Michigan
8. Walled Lake, Michigan
7. Escanaba, Michigan
6. Howell, Michigan
5. Grand Ledge, Michigan
4. Belding, Michigan
3. Lapeer, Michigan
2. Greenville, Michigan
1. Alpena, Michigan
MORE: Top 8 Things Couples Argue About
MORE: Common Topics You Need Advice On And Who You're Most Likely to Ask
10 Ways To Help Your Significant Other When They're Grieving
Grief is one of those things that is so hard to watch your significant other go through. How do you do it? Are you doing it right? Here's a start