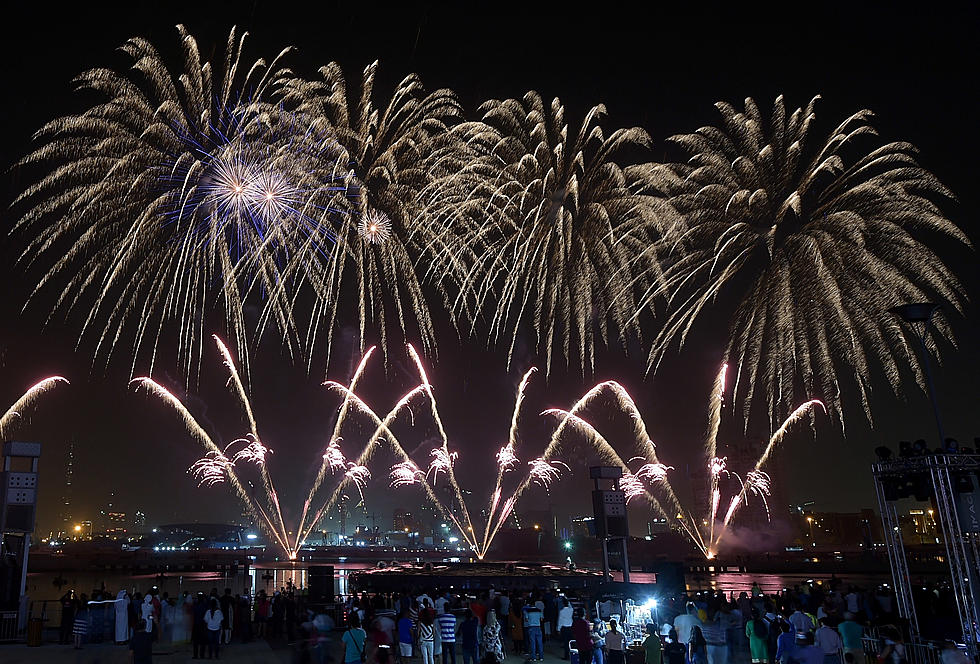 2019 Fireworks Schedule For Genesee County & Surrounding Areas
Getty Images for Dubai Festival
The skies are about to light up for the long Fourth of July holiday, and you can find all the fireworks times here.
This year you get a bonus day with the 4th falling on a Thursday! Most people are taking advantage by taking Friday off and enjoying a four day weekend. The good news is that the area fireworks displays are spaced out well enough that you can see multiple great displays this week.
Check out the city and fireworks times below.
FLINT - Thursday July 4th
4th of July with the Flint Symphony Orchestra featuring the music of the Beatles. The show happens at Atwood Stadium with doors opening at 6:30pm The show starts at 7:30pm with fireworks starting at approximately 9:45pm. There is a $3 admission for the performance at Atwood.
FENTON - Thursday July 4th
The Fenton Freedom Festival featured a parade and fireworks.  The parade starts the day at 10am starting in downtown Fenton. The fireworks start at dusk at Silver Lake Park, 16000 Jennings Rd Fenton.
FRANKENMUTH - Wednesday July 3rd
The day starts off with the running running of the Volksläufe, with the fireworks happening at dusk from Heritage Park.
BAY CITY - Thursday, Friday, Saturday July 4th, 5th & 6th
The Bay City Fireworks Festival starts Wednesday July 3rd with a carnival and attractions. There will be live music each night and fireworks Thursday, Friday and Saturday. The finale show happens Saturday night.
SAGINAW - Thursday July 4th
The Saginaw fireworks start early in the day on Ojibway Island with live music, inflatables, food trucks and a beer tent. New to the celebration this year are skydivers this year. The fireworks will get started at 10:15pm.
HOLLY - Thursday July 4th
The fireworks celebration happens at Lakeside Memorial Park from 9p to 11pm. There is also a different fireworks show at Groveland Oaks park in Holly starting at 9:30pm.
The Clio Family Fun Day starts at 2pm inside the Clio City Park. There are a day full of family friendly activities wrapping up with fireworks at 10pm.