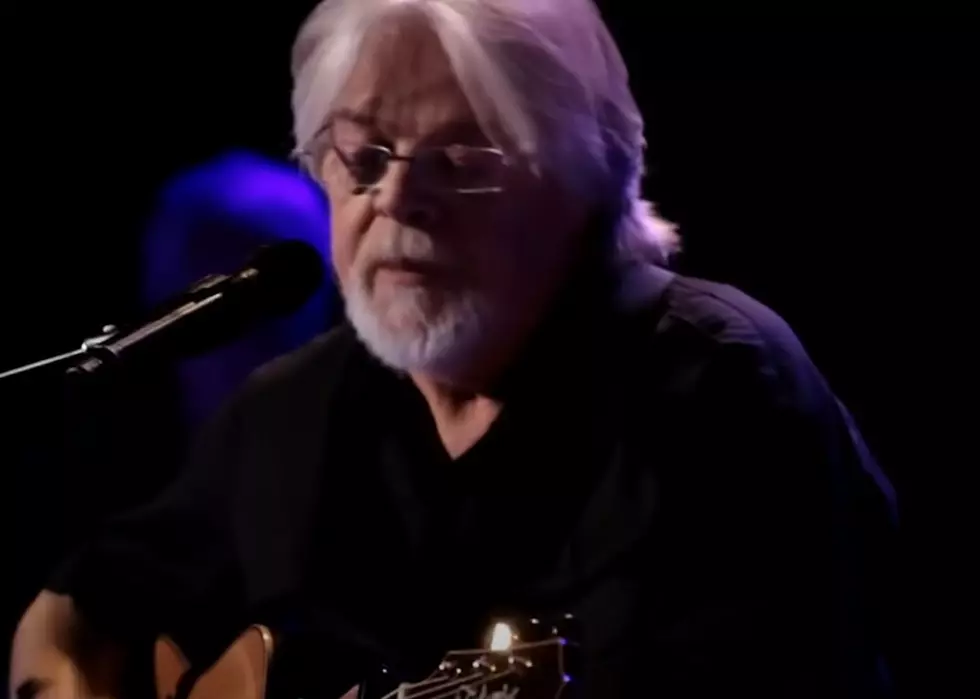 7 Decades Of Bob Seger Rocking Michigan and The World
BOBSEGER
There is no doubt that when it comes to Rock and Roll in Michigan, Bob Seger is our favorite son. He got his start in the Motor City back in the 60s. The Bob Seger System and Bob Seger and the Last Heard were his first two really serious bands. They made the rounds doing clubs, concerts and TV shows. Ramblin Gamblin Man was his first album to really break through, and by the time the 70's rolled in Bob had dropped the System from the band's name.
Bob's family moved to Ann Arbor when he was 5, his dad worked for the Ford Motor Company. His dad also played several instruments, exposing Bob to music at an early age. He went to Tappan Junior High in Ann Arbor, and graduated from Ann Arbor High School. Bob was athletic at a young age and also ran track. Bob says Little Richard and Elvis were his first big musical influences.
Bob Seger started in the Detroit music scene in 1961with a 3 piece band called the Decibels. Bob then moved on to a band called the Town Criers. One of Bob's friends was Detroit native Glenn Frey who would later help form the Eagles. He and Frey were thinking at the time "You're nobody if you can't get on the radio." Bob later was invited to join Doug Brown and the Omens. While playing with the Omens, he met the man who became his manager, Punch Andrews. Seger and Brown were approached by Punch to write a song for a band called the Underdogs, and he wrote East Side Story. It didn't fly very well with them, so later as a member of Bob Seger and the Last Heard, he recorded and released it on Hideout Records in 1966.
In the spring of 1968 Bob signed with Capitol Records, the label changed his name to the Bob Seger System. They actually turned down an offer from Motown Records, as Bob thought Capitol would be better suited for his kind of music. 2+2 was their first single, but Ramblin Gamblin Man was their first big hit in Michigan. Glenn Frey did his first studio gig singing backup and playing guitar for Bob on Ramblin Gamblin Man. The final album from the System was Mongrel, which did not do as well as Ramblin Gamblin man. Bob decided to try being a solo act, so he released his first all acoustic album Brand New Morning. That album failed and he departed from Capitol Records.
At this point Bob started playing with Teegarden & Van Winkle, together they recorded Smokin OPs in 1972, which Bob's manager Punch Andrews released on his own label Palladium Records. Bob then recorded Back in 72 featuring The Muscle Shoals Rhythm Section on some tracks. The album featured some earlier versions of the songs Turn the Page, and Rosalie, a song Bob did about CKLW's music director Rosalie Trombley. By the end of 1973 Bob was looking for a new backing band. He played local venues as the Bob Seger Band, until 1974 when he formed the Silver Bullet Band. With his new band playing with him on occasion, he released the album Seven.
In 1975 Bob Seger returned to Capitol Records and released the Beautiful Loser album. Then in 1976, Bob struck gold. He released the Live Bullet album recorded during two nights of performing at Cobo Arena. Turn the Page was a highlight with Alto Reed on sax, along with Heavy Music and the medley Travelling Man/Beautiful Loser Live Bullet propelled Bob Seger to the top of the rock and roll game.
Now firmly established Bob would go on to record the Night Moves album, Stranger in Town, he was now well established and would enjoy much success. In 1979 the Eagles released Heartache Tonight which Bob co-wrote. In 1980 he released Against The Wind album, in 81 Nine Tonight, and in 1982 The Distance.
In 1987 Bob got a star on the Hollywood Walk of Fame, and the same year recorded the song Shakedown for Beverly Hills Cop II. In 1991 Bob released The Fire Inside, and in 1995 he released It's A Mystery. After that Bob took a break from the music business to spend time with his family. In 2001 and 2002 he won the Port Huron to Mackinac Boat race on his 52 foot sailboat Lightning.
Bob's first album in eleven years was Face the Promise. It came out in 2006 and sold almost a half million. He did a supporting tour with the album with many of the show's sellouts. On October 14, 2014 Seger released his 17th studio album, Ride Out. Bob has toured quite a bit towards the end of his career. He was sidelined with back issues for a bit, then hit the road again to complete the tour he started.
It was on November 22, 2016, that Bob performed Heartache Tonight at the Kennedy Center Honors to salute the Eagles. On September 18, 2018 Bob announced his final tour, called the Travellin' Man Tour.
Many Michigan memories for many are tied to Bob Seger and the music he made. If you grew up here you had a front row seat to watch his incredible career. I'm sure I left a lot out as a 7 decade career is a lot to cover. Enjoy the gallery from the career of Bob Seger, there are some good flashbacks here for sure.
Bob Seger System - Bob Seger and The Last Heard - Bob Seger and The Silver Bullet Band
Pictures in this gallery came from these videos