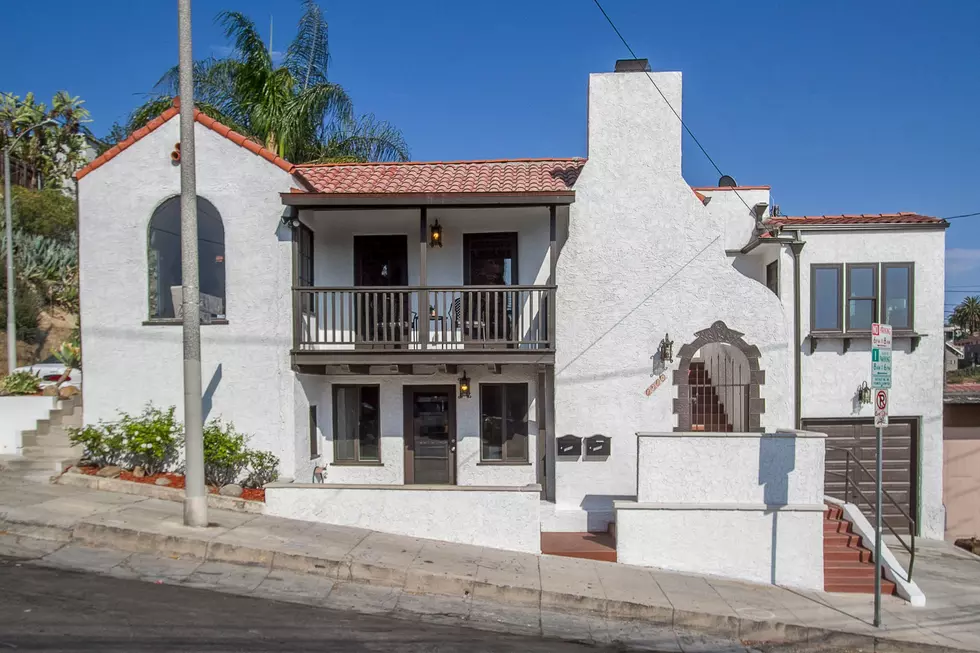 Alice Cooper Is Selling His Hollywood Vampires 'Retreat' for $1.3 Million
Randy Abrams, Podley Properties
A small house in the Echo Park neighborhood of Los Angeles where Alice Cooper lived while working on the Hollywood Vampires project is for sale. He's asking $1.3 million for the house.
Billed as his "Los Angeles writer's retreat," the 2,027-square-foot Spanish-influenced duplex consists of a two-bedroom, two-bathroom house and a one-bedroom, one-bathroom studio that is attached, although there are no common walls. It's located steps from Sunset Boulevard, and, as a bonus for baseball fans, within walking distance of Dodger Stadium.
Cooper remodeled the house when he bought it for $700,000 in 2006 but, judging by the pictures below, didn't decorate it with any aspects of his macabre persona. That said, there are a few platinum albums and guitars on the walls. The listing is held by Randy Abrams of Podley Properties; you can take a virtual tour of the property at its website.
The Hollywood Vampires, which features Joe Perry and Johnny Depp, wrapped up a European tour last month. Cooper is hoping that they'll be able to get back into the studio soon to work on a new album. He it will be different from their 2015 debut, which was comprised mostly of covers.
"Everybody is writing right now," he said. "We probably won't get into the album until the summer, and then it'll go quickly because we've all got a lot of songs. Johnny did five movies last year so he could free himself up for this, and the band's really anxious to get together."
You can check out a bunch of photos from the house below.