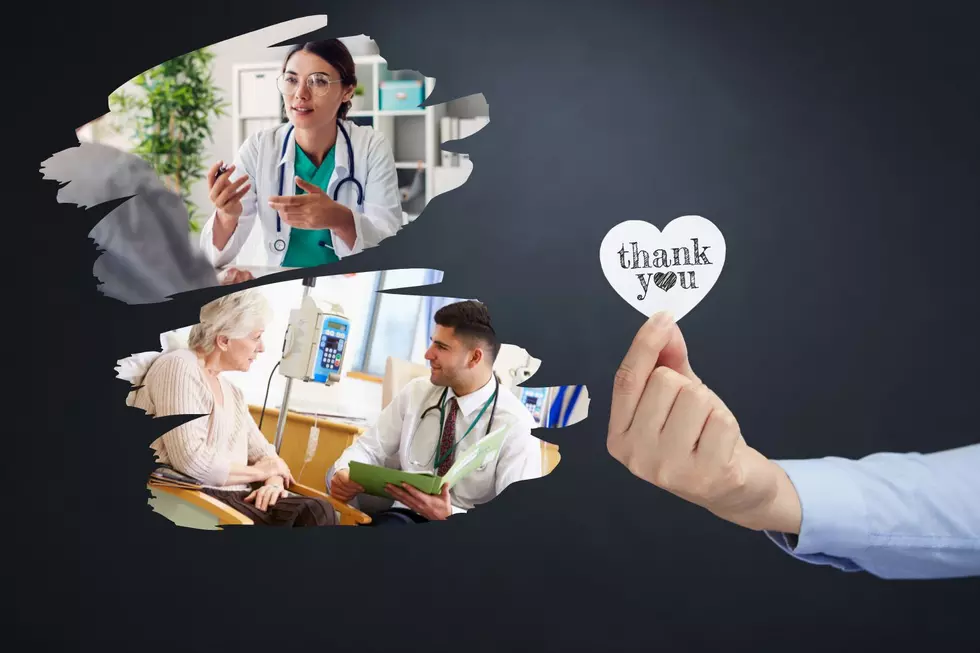 An Open Letter to Lansing Doctors and Nurses
via Canva Pro
I am beyond grateful for the medical professionals in Lansing. Hands down, these men and women are overworked and under paid. I tip my hat to those that are on our frontlines for our community, thank you.
My health history starts back in high school. I was diagnosed with a blood disorder called ITP. As it turns out my spleen was eating my platelets and after two years of treatment at U of M the pros decided to take my spleen out. Once they did, my auto immune disorder was fixed. That was my first "scary" moment with my health. I was young and of course I was stressed but my doctors reassured me that they would figure out what the problem was and that they would fix it. Bedside manner was outstanding.
Let's fast forward to 2008. I was diagnosed with multiple sclerosis in November. I woke up one morning and my eyes were pointed in opposite directions and I couldn't feel anything from the waste down. I went to the eye doctor to see what was going on with my eyes. I observed the doctors whispering to each other a few feet away and I asked them to be candid with me and tell me their thoughts. They calmly said to me, "it could be MS or a brain tumor however we are referring you immediately to MSU Neuro." That was obviously not the news I had hoped to hear but I knew that the pros were on the job.
When I went to MSU Neuro later that day, yes, they got me in that quickly, I was greeted by a caring staff that understood the urgency of the situation. Dr. David Kaufman did two days worth of tests on me and when the results came in he approched me, put his hands on my shoulders and said, "Matthew, you have MS." My response was HELL YEAH, facing the possibility of a brain tumor was not an option I wanted to face.
MSU Neuro took me under their wings and because of the continued care I get with Dr. Ward I have seen imporvement in my lesions on my brain. Althuoght there is no cure, I have THE BEST team providing my care and treatment.
Since 2008 I have had multiple surgeries. Everything from a sigmoidectomy to gall bladder to minicsus' to hernias and reconstruction of my ACL. I've been chopped up more then a flat iron steak at a Japanese steakhouse. My point is that each and everytime that I have had to see a medical professional I've been treated with respect, professionally and I've felt that the pros DO CARE.
The pandemic was chaotic, crazy and unfair to our doctors and nurses. Many patients grew impatient and treated our fronlines unfairly and often times, less than human. We as human beings should treat other humans with respect, especially if they are trying to save your life.
The Lansing area doctors and nurses are doing a job that you and I didn't want to or chose not to do. Because of that, I hope you are grateful for our outstanding Lansing are medical professionals like I am. Keep up the good work!
Hospital Where Michael Jackson Was Born