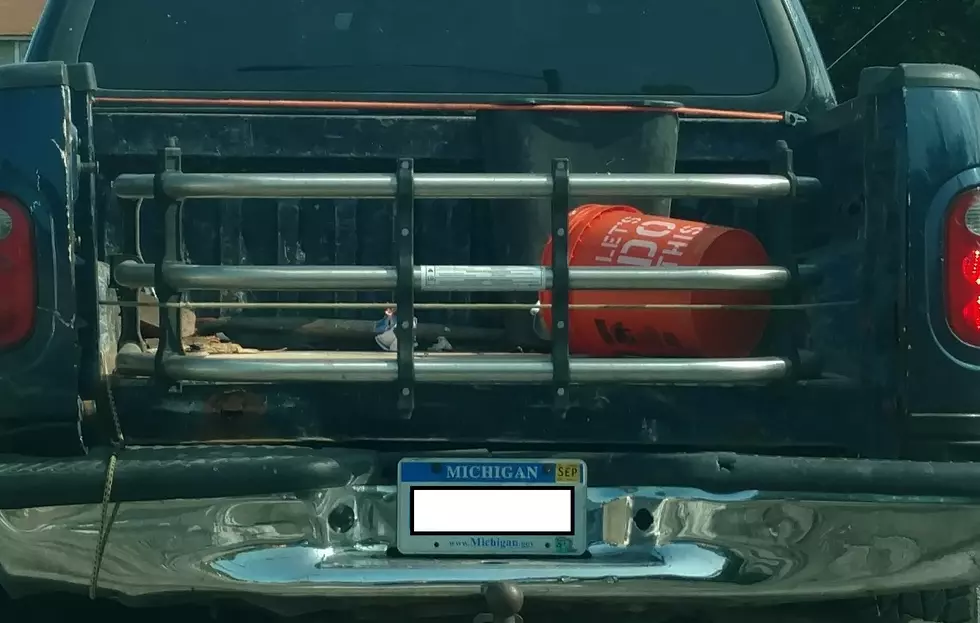 Another Addition to the Lansing Custom Tailgate Collection
Deb Hart Photo
We've been documenting the creativity of people in need of a pickup truck tailgate, but don't feel the pressure to conform to a more traditional replacement of the gate.
The grille guard/bumper protector above was spotted over the weekend on Lansing's north side, near Old Town, displaying an innovate implementation of using what you might have on hand, instead of what waiting around to get the original part replaced.
Joey Pants and I have been collecting these photos for a couple of years now and we're always happy to add your photos to the mix.
So far, we've gotten these:
Innovation abounds when necessity rears its head. We'd love to see 'fixes' you've either created yourself or observed in your travels.