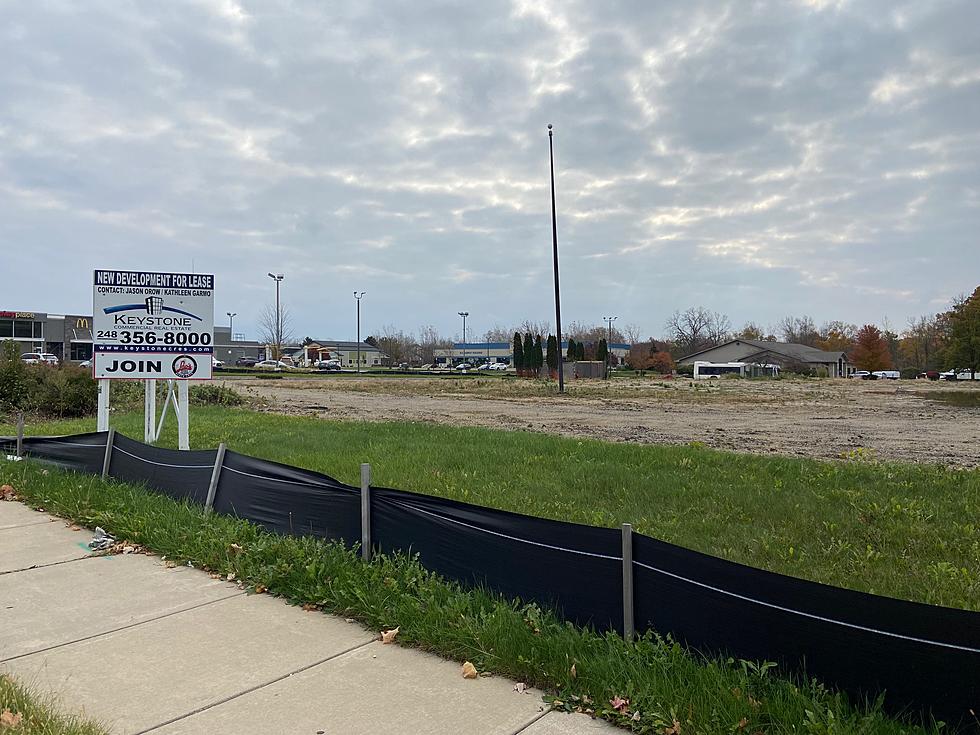 Have You Heard What's Going on at the Old Burger King on Jolly Road?
Photo courtesy Kristen Matthews TSM Lansing
The Burger King on Jolly road between Dunkel and Aurelius has been closed for quite some time now. Back in March of 2019, a sign taped to the soundbox in the drive-thru proclaimed that Burger King was closed for remodeling. Then, it just never opened back up. No more Whoppers...
The building remained vacant for the longest time. The parking lot only ever occasionally getting used by truck drivers to park their load for the night. More recently, the building was completely torn down and giant cement blocks were placed at the entrances and exits to prevent people from driving through.
Out with the Old, In with the New
It's at this old Burger King site that this sign can be found, proclaiming what we all have to look forward to...
Leo's Coney Island!
If there's one thing a Michigander loves, it's a good coney island.
Bring on the gyros, the french fries, and the side of ranch dressing.
Don't Get It Confused
The sign does not tell us when we can expect the Leo's to be open; obviously, they'll be having to build a structure from scratch, so things could take a while. While that's happening, keep in mind; this Leo's Coney Island is going in right across the street from Leo's Lodge. Things might get a little confusing... Make sure you clarify to your friends which Leo's you'll be going to for lunch.
Room to Grow
While the sign doesn't clarify a timeline on when Leo's will open, it does indicate that there's room for more business. It says, "New Development for Lease", "Join Leo's Coney Island", and then gives the contact info of the person to get ahold of. Who knows what other businesses we may see go in there. Only time will tell.
For now, check out some businesses that are open!
There are plenty of places across Michigan that have been featured on the Food Network, check out which places made the list.
Plus, Places like BAD Brewing Company in Mason, as well as CONFLUXCITY Brewing Company in Portland, have heated igloos for you to enjoy warm outdoor dining during the winter.
Or, maybe check out one of the restaurants that Diners, Drive-Ins and Dives went to last month, like Meat BBQ in Old Town or Joe's Gizzard City in Potterville.
MORE TO EXPLORE: Michigan Restaurants Featured On The Food Network
10 Lansing Area Eateries with Heated Outdoor Dining
Michigan winters can be tough when it comes to going out and enjoying some food or drink outdoors. No worries, these greater Lansing area bars, and restaurants have you covered. All the locations listed below feature heated outdoor seating in some way. Whether it's with a fire-pit table or an outdoor igloo seating space, these places will keep you warm and toasty this winter.
These 30 Restaurants have the Best Brunch in the Lansing Area
Lansing has a pretty excellent food scene, especially when it comes to brunch options. If you love living that mimosa life, then look no further. This gallery has the 30 best brunch spots that the greater Lansing area has to offer.