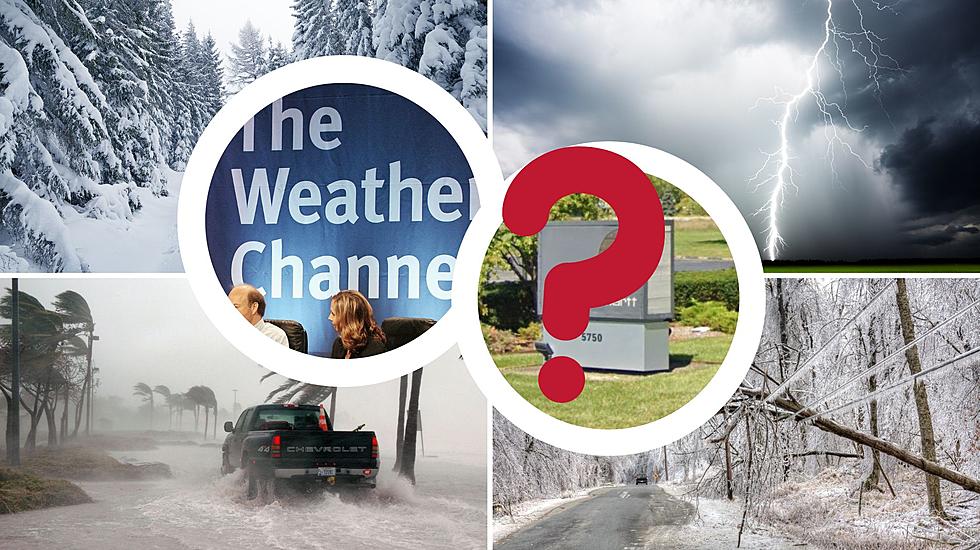 Popular Michigan Company is Official Gear of The Weather Channel
Credit: Getty, Canva, Google Street View
If you've lived in Michigan for at least a few months, you've probably learned there's a specific type of outdoor wear (even indoor lounge wear) Michiganders choose.
You Might Like: Michigan's Best Chicken Sandwich is so good it'll ruin any other for you.
Where did Carhartt get its start?
Carhartt is proudly headquartered in Michigan... 5750 Mercury Dr, Dearborn, MI 48126 to be exact. Their clothing products have been made to withstand any kind of weather elements you can imagine. Especially wind, rain and snow. It's no surprise The Weather Channel would want to partner up with them.
Now, TWC's meteorologists will be outfitted with some of Carhartt's strongest gear in the field. Considering they always broadcast from the worst weather Mother Nature can send their way, it seems like a perfect fit. Pun intended.
People in Michigan joke "you know it's bad when Jim Cantore from The Weather Channel shows up," but it's true. And now his bravery has finally met the appropriate clothing.
Has Carhartt always been a Michigan business?
Officially, Carhartt Inc. was started in Detroit around 1889. They operate in numerous countries with over 5,500 employees around the world (over 600 in Michigan) according to MichiganBusiness.org. They continue to reinvest in their Dearborn facilities to meet demand, which has only increased over time.
So, the next time you're lounging around in Carhartt gear at home (it isn't all for construction sites and crazy weather) ... you'll be able to sip coffee with a sense of hometown pride while watching the latest event Mother Nature has thrown at the meteorologists from The Weather Channel.
Related: Ross Dress for Less Opening Several MI Locations
Just remember, if you see Jim Cantore coming, you might want to seek shelter.
20 of the Best Creatively Named Cannabis Shops in Michigan
Check out 20 of the most creatively named cannabis shops in Michigan.
17 More Actors and Actresses Born in Good Ole Michigan
Here are 17 more actors and actresses that you may or may not know are from Michigan.