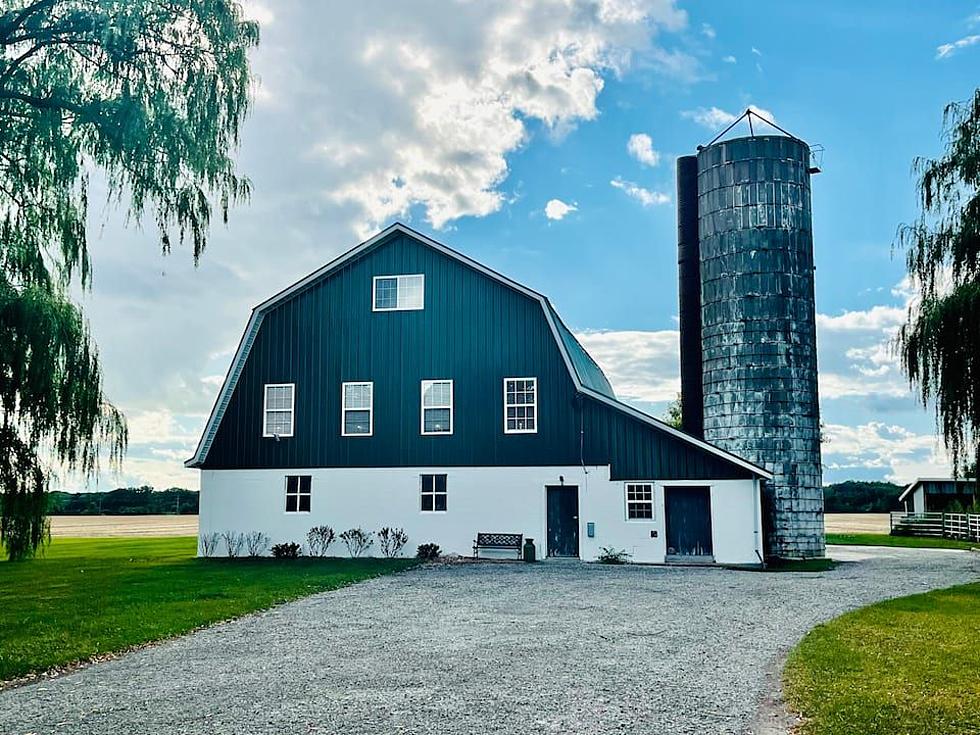 Check Out This Barn in Michigan That's Been Converted Into an Awesome House
Airbnb
What a cool place to spend a weekend or maybe even a week. Grandpa George's Barn is located in Bay Port, which is a quaint community in Huron County on the west side of the Thumb, right off Saginaw Bay.
From the road, it looks like any ordinary barn.
But the Airbnb hosts have converted this old dairy barn into a comfortable home that reflects its rustic heritage and offers modern comforts like cable and WiFi.
There's an "indoor front yard" and be sure to scroll down to check out the bathroom pics. The shower is made from an old sheep watering tub!
And there are plenty of glowing reviews too.
From Sandra:
:Our stay at Grandpa George's House-in-a-Barn was absolutely perfect! The house was decorated with such detail, creating the perfect ambiance for relaxation and fun."
And Jason:
"Grandpa George's "House in a barn" is absolutely one of a kind. It's like staying in a museum. The personal touches abound. The indoor "front yard" was perfect for late night ping pong and Cornhole."
Details on its availability and pricing are below.
Check Out This Michigan Barn Turned Into a House Turned Into an Airbnb
Talk about a unique place to stay. Grandpa George's Barn looks like an ordinary barn from the outside, but inside you'll have all the comforts of home. This old barn was built in 1956 and has since been renovated to accommodate guests in modern quarters that reflect its rustic heritage.
And be sure to scroll down to check out the bathroom pics. The shower is made from an old sheep watering tub!
This fabulous 'House in a Barn' is located in Bay Port in Michigan's beautiful Thumb. Here are
more details
if you're looking book a stay at this fabulous Airbnb.
Spend Christmas in Christmas - 5 Airbnb Properties to Check Out in Christmas Michigan During the Holidays
Want to make unique Christmas memories with the family? These five Airbnb properties are located in (or very near) the community known as 'Christmas,' Michigan in our beautiful Upper Peninsula.
Group of Historic Mansions for Sale in Michigan's Upper Peninsula
It's like owing your own little town! The ultimate package deal awaits the perfect buyer. Take a look at the these beautiful historic mansions being sold together. The homes, built in the late 1800's to early 1900's, total over 35,000 square feet and are located over 2.25 acres in Laurium, Michigan. Total price? $3,499,000.