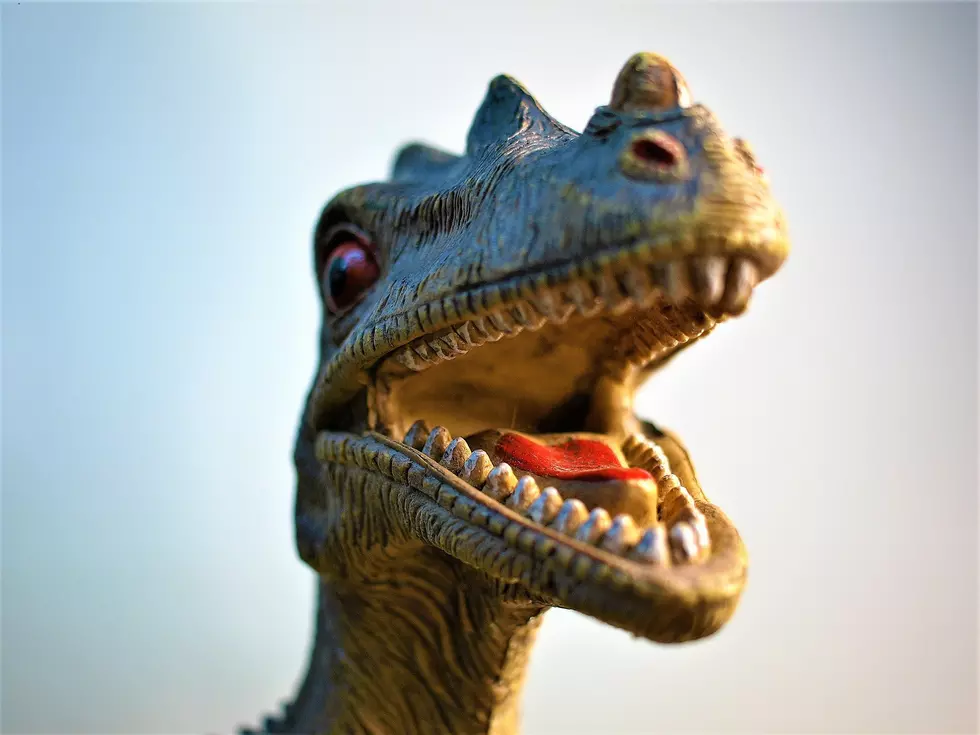 Dinosaur-Masked Man Breaks Into West Michigan Home
Unsplash
Alright everybody, let's pretend we're getting into one of those "Jurassic Park" Jeeps and strap in because this story is a wild ride.
These are my favorite types of stories because you always think you've "seen it all" until something like this comes along.
According to MLive, citing an official DNR report, troopers went to investigate a report of "a subject lying next to his vehicle along US-31."
When the trooper arrived, a man (the subject) wearing a dinosaur mask jumped up off the ground and ran off into the woods yelling about how he was "the alpha and omega"!
Enter your number to get our free mobile app
Now, this already FLOODS my mind with questions but most importantly, what kind of dinosaur mask?
I mean, we're all supposed to be wearing masks around anyways so was it your run-of-the-mill mask? Was it more like a plastic one the you just put over your face? Was it like those horse head ones?
Anyways, I guess we'll have to wait on an answer to that one because after this man ran through the woods like a dinosaur trying to escape the comet that ended it all, he broke into a home in a nearby neighborhood where police found and arrested him.
Now just imagine, for a moment being any of the people involved in this story.
What do you do if a man in a dinosaur mask who claims to be "the alpha and omega" barges into your home?
I would like to think I would automatically have to play that "Walk The Dinosaur" song by Was (Not Was).
Either way, just don't do what this guy did, otherwise the DNR will make sure you get "Jurasskicked".
While dinosaurs were pretty deadly, here are some animals that exist in the present that are considered among the world's most dangerous:
WATCH OUT: These are the deadliest animals in the world