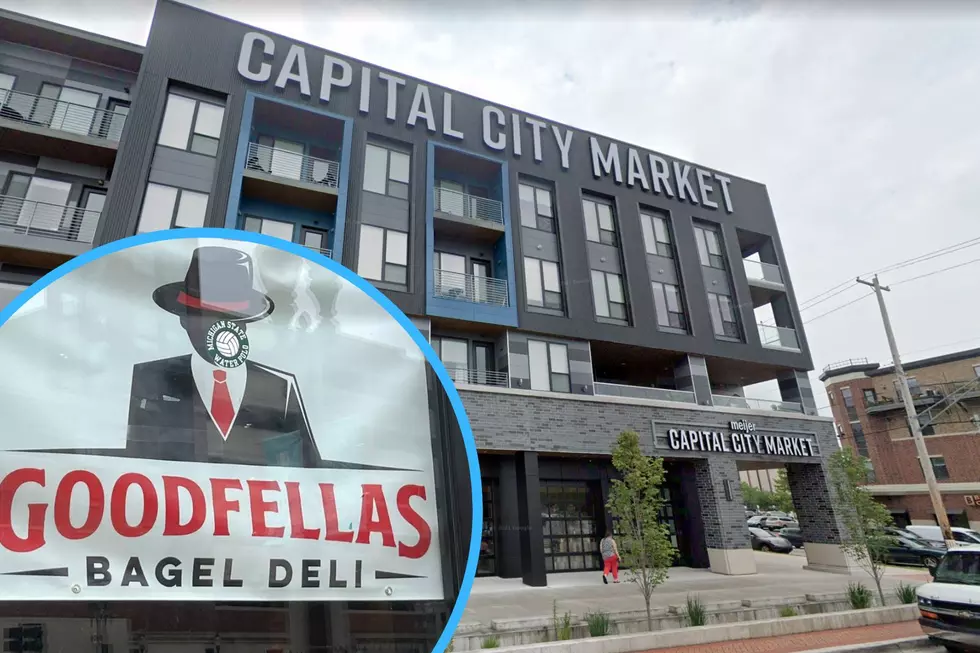 Lansing's Favorite Breakfast Bagel Spot Has a Second Downtown Location
Photos courtesy of Google Streetview and Kristen Matthews/TSM Lansing
I love to see a local business thriving, and that's what seems to be happening with Lansing's favorite breakfast bagel spot, Goodfellas Bagel Deli because they've opened another location.
It wasn't too long ago (back in early May) that we reported that Goodfellas was opening a location in Downtown East Lansing, the perfect spot for students. The plan is that they'll be taking over the old Poke Lab at the northwest corner of Albert Avenue and M.A.C. Avenue in Downtown East Lansing sandwiched right between Chopstix Grill and Lounge and Mad Eagle Boutique.
The plan is that they'll be open late at night until 3 am to serve the bar crowd. However, this isn't the second location we're talking about.
Goodfellas Bagel Deli Downtown Lansing Locations
Goodfellas has opened a second Downtown Lansing location, this time inside the Meijer Capital City Market.
Goodfellas Bagel Deli is a supremely popular breakfast spot here in Lansing, especially on the weekends. Hopefully, this second Downtown Lansing location will help to relieve some of the pressure that the original location feels when it comes to the sheer number of people who stop by.
All in all, I'm so happy to see a local Lansing business expanding and flourishing. Goodfellas is so yummy and so beloved by its patrons, that I wouldn't be surprised if they expanded even further.
But of course, Goodfellas isn't the only place in Lansing to grab a delicious bagel, we've gotta spread the love. So check out the list below to see some other places that serve up some delicious bagels.
NEXT: The 10 Best Places to Get Bagels in the Lansing Area