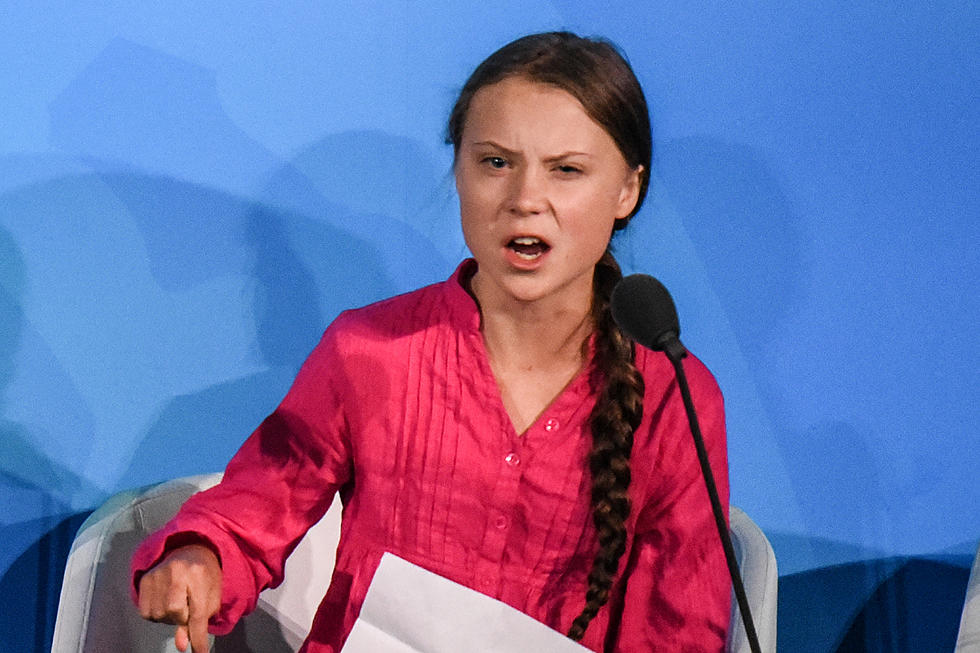 Greta Thunberg Reacts to Her Speech's Brutal Remix: 'I Will Be Doing Death Metal Only!' [Update]
Stephanie Keith, Getty Images
Update: Despotz Records has now turned the Greta Thunberg death metal remix into a charity single. The label writes: "Greta says it better than neither we on this label nor any other adult so far has been able to say it, so one of the best things we can do is to use our platform for spreading her own words. We stand united with her in her quest and are grateful for a chance to contribute in any way! To be fair, Greta embodies rock music in its full meaning. She is uncompromising, tough as hell and doesn't give a shit about what people think of her. She is not afraid to tell you about the scariest things imaginable without beautifying it a bit, and that is what metal is about." Get links for the track here.
Swedish environmental activist Greta Thunberg has responded to her heated speech at the United Nations being turned into a death metal song. Shortly after the address last week, the young advocate's talk about climate change was given the death metal treatment by musician John Mollusk.
Thunberg's Sept. 23 diatribe directed at world leaders was the latest high-profile admonishment from the 16-year-old crusader. She previously addressed the 2018 United Nations Climate Change Conference after she began protesting the Swedish parliament's slow response to climate change. The ire of her latest speech, however, moved Mollusk — a member of NYC-based Indonesian thrash band Suak — to mold her remarks into the death metal soliloquy. See Thunberg's reaction to the remix down toward the bottom of this post.
"I have moved on from this climate thing," Thunberg jokingly offered last Saturday (Sept. 28) after sharing a Twitter user's retweet of the viral death metal mashup. "From now on I will be doing death metal only!"
Thunberg's activism has made her a figurehead on the international stage. At the 2019 UN Climate Action Summit in New York City, Thunberg was asked to summarize her message to world leaders. Her passionate response included phrases that could seemingly pass for dire song lyrics, which may have inspired Mollusk to concoct the brutal Greta Thunberg death metal remix.
"This is all wrong," Thunberg responded. "I shouldn't be standing here. I should be back in school on the other side of the ocean. Yet you all come to me for hope? How dare you! You have stolen my dreams and my childhood with your empty words. And yet I'm one of the lucky ones. People are suffering. People are dying. Entire ecosystems are collapsing. We are in the beginning of a mass extinction. And all you can talk about is money and fairytales of eternal economic growth. How dare you!"
Greta Thunberg Sings Swedish Death Metal - Video
25 Awesome Celebrity Metalheads