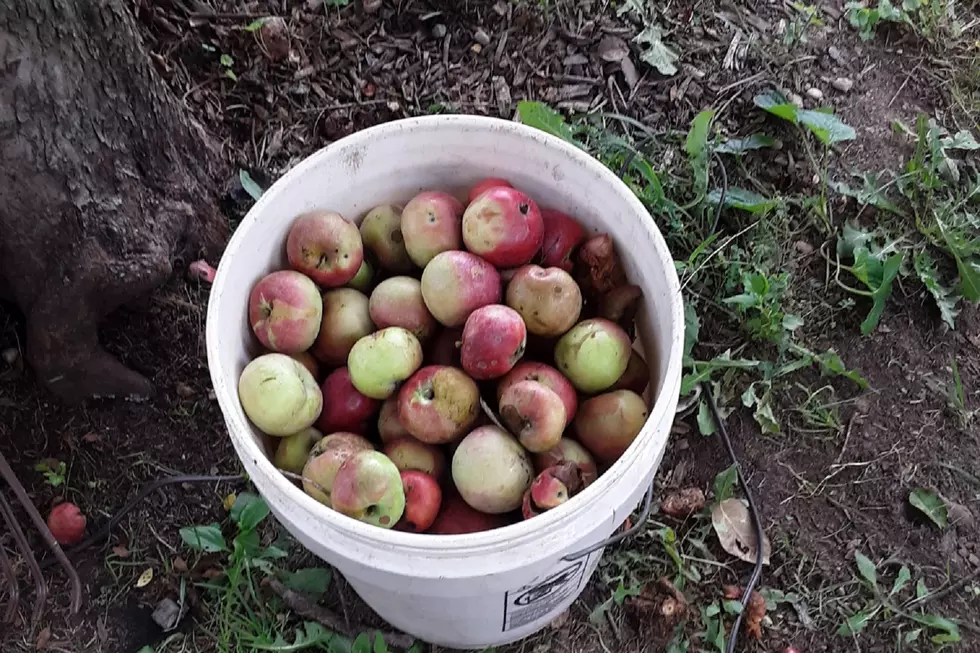 Just 21 Days Until Labor Day
I like to eat, eat, eat...
The apples have started to drop at Rancho De Pantso. My house isn't a ranch, it's just a fun way of referring to the dump I live in. A few years ago, it took us a few years (5) finish our bathroom. Last night, my wife found a hole in our tub. Lord knows how long that has been there and soaking up the wood below it. Who doesn't love mold? This is fresh off out basement flooding. Then, flooding again. After it flooded last winter. All summer, it has been one nightmare after another.
Monday September 7th is just 21 days away from today. Don't panic. The best of the summer is still... Who am I kidding, this year is proof, GOD hates us. It's only a matter of time before are shaken out of the snow globe.
Back to the apples. It's a sign summer is almost over. Or it's one of the few things I didn't kill this summer.
A while ago, I murdered my pumpkins on accident. Well, I kid you not, those pumpkins started to grow back! ZOMBIE pumpkins, I bet they are the cure for COVID. Or at least inspiration that what we thought was once dead (this summer) is still very much alive for 21 more days. Then, the fall and football! No? Stimulus season should arrive.
Enter your number to get our free mobile app
UP NEXT: The Ten Greatest MSU Spartan Athletes of All Time