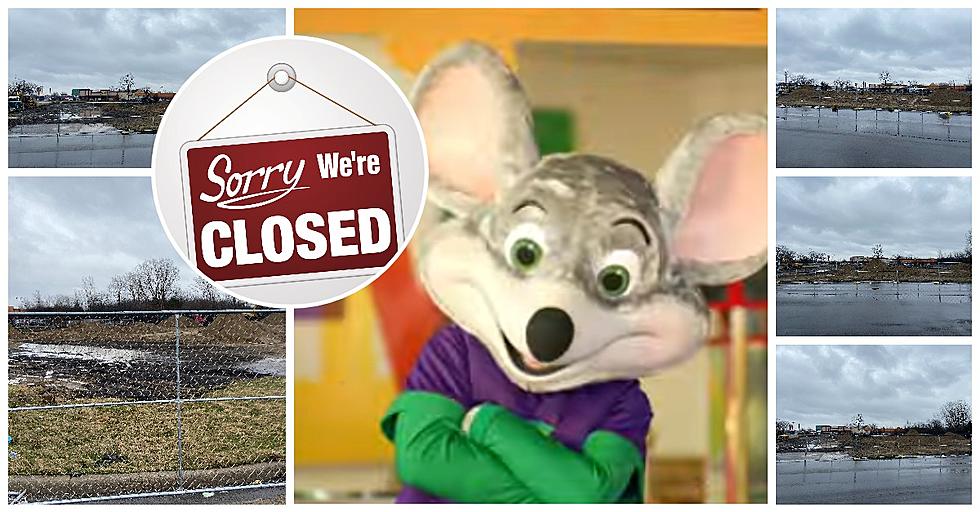 Kids Can No Longer Be Kids At Flint Chuck E. Cheese – Building Demolished
Chuck E. Cheese YouTube/Chuck E.Cheese Facebook
Bye Chuck, bye.
I had no idea that Chuck E. Cheese on Miller Road, was closing and the building itself was being demolished (see pictures below). Did you? Either way, it's true and it's done.
I am not sure that kids could really be kids at this particular Chuck E. Cheese location anyway. Over the years there have been reports of countless fights between adults there. As funny as it sounds, it really isn't - Chuck E. Cheese was supposed to be a kid casino, not a boxing ring.
This location was the one time I have ever even been in a Chuck E. Cheese. I believe it was for my niece or nephew's birthday many years ago. I do remember not staying long because by then, they had stopped serving beer. Could alcohol have been the reason for so many brawls? (insert sarcasm).
As much as I enjoy a cocktail or six, alcohol really does not have a place at a children-themed venue. I doubt many families took an Uber to see Chuck E. Cheese and his animatronic band play.
I have no idea what may be opening on the former Chuck E. Cheese lot - I did see a group of workers there today. I am not sure if it was still part of the demolition or preparations for a new building.
What would you like to see open in this spot? Please don't say another kid-friendly establishment either, clearly, those types of businesses don't work (says the person who does not have kids).
All kidding aside, bye Chuck E. Cheese -  thanks for the memories and I am sorry to anyone who lost their job due to the closure.
25 Defunct Bars in Genesee County and What They Are Now
Relive your youth and check out this list of 25 different bars and restaurants from Genesee County that are no longer in business and what they could possibly be now.