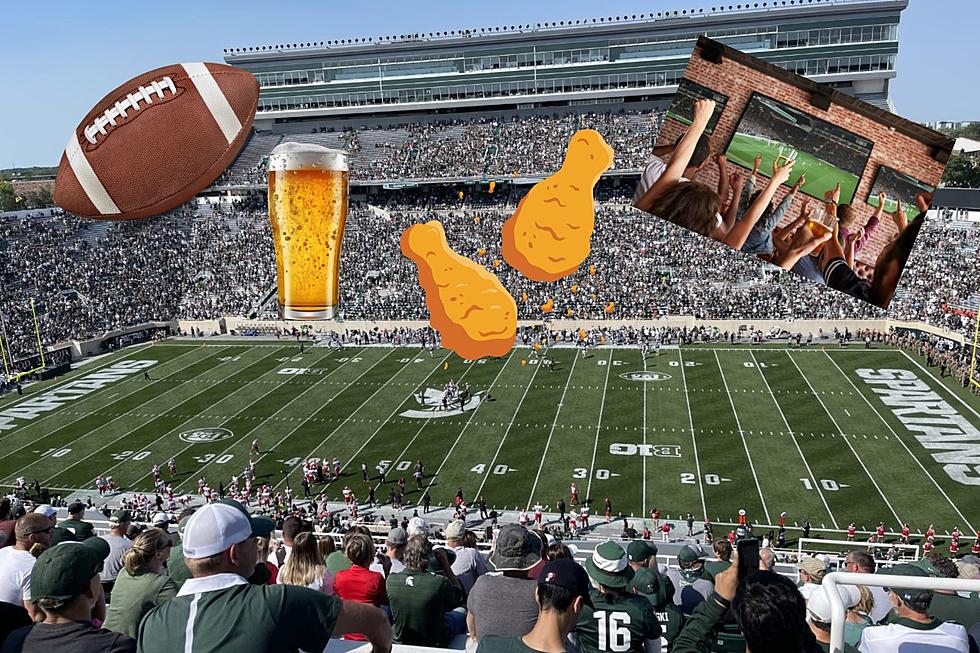 Great Lansing Spots To Watch MSU Football And Have a Good Time
Mojo/Canva
Michigan State football is back for 2023. If you aren't going to Spartan Stadium to watch the game, where are you going? Have a blast and watch the game at these great Lansing locations.
You might be a die hard football fan and don't want to be interrupted during the game. Perhaps you stand the entire time and sway back and forth with anticipation during every play. That's what happens during Spartan football at the game, and with other fans at these awesome spots.
I don't party anymore, I still go out to watch the game with fellow fans and these locations are where you might find me when I am not tailgating at Farm Lane. For the best experience, head to downtown East Lansing. You'll get the full campus vibe. If the chaos of gameday traffic turns you off, check out some locations in Lansing. You'll find a ton of grub options from pizza and burgers to wings and appetizers.
Some of these locations party harder than others. Get decked out and head to Crunchy's, Buffalo Wild Wings or Reno's East. Olive burgers are amazing at Dagwood's, just off campus. Art's & Pizza House crush the pizza game. The Nuthouse and Harrison Roadhouse bring the gameday experience for Spartan fans too.
Grab your friends and get your face painted and head out for the game!
Best Places to Watch MSU Football in the Lansing Area
Attending an MSU football game is fun, but Spartan fans also like to watch the game at their favorite sports bar or restaurant. Check out these Lansing area locations to watch the game.