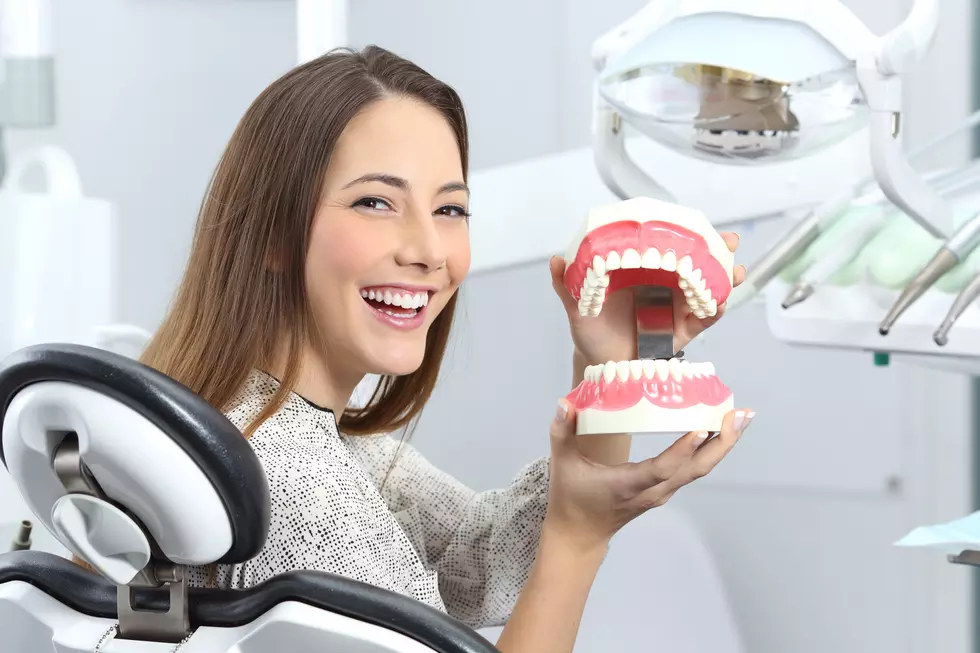 Michigan Ranks In Top 10 Of States With Best Dental Health
AntonioGuillem
Odd thing to brag about? Sure! Are we going to do it anyways? Absolutely.
When you think about dental hygiene, where do you think yours ranks?
There is so much that goes into keeping our mouths healthy like simply brushing, flossing and annual checkups or cleanings; however, for some people they struggle to keep up.
Some people even have major fears or phobias about going to the dentist.
Enter your number to get our free mobile app
WalletHub reports a statistic from the CDC showing 35% of adults have gone over a year without seeing a dentist. I have to admit, I am one of those people.
No, it is not because I am gross, it's because my dentist was two hours away from where I was living and my retail job made it next-to impossible to find a day to be able to drive to an appointment. Then I had to move, COVID is a thing and I had to get new dental insurance.
Life happens and sometimes people can't make it to the dentist for various situational or financial reasons.
Despite all of that, though, WalletHub actually found that Michigan ranks SEVENTH in the top states with best dental health! We must be doing something right!
If you are wondering how WalletHub was able to figure this out they compared all 50 states across 26 "key indicators of dental wellness" in two categories: "Dental habits and care" and "Oral health."
Location really does matter when it comes to these sorts of metrics, that's why some areas are maybe more "known" for having "bad teeth" than others.
Some areas have more accessible dental hygienists or even certain areas that have Fluoridated Water through their public water systems.
So if you feel like you have nothing else to be proud of today, just shine those whites of yours that are pearly as the freshly-fallen snow we can't seem to stop getting!
How Our Hygiene Has Changed In 2020
Here are some tips for self-care during the pandemic: