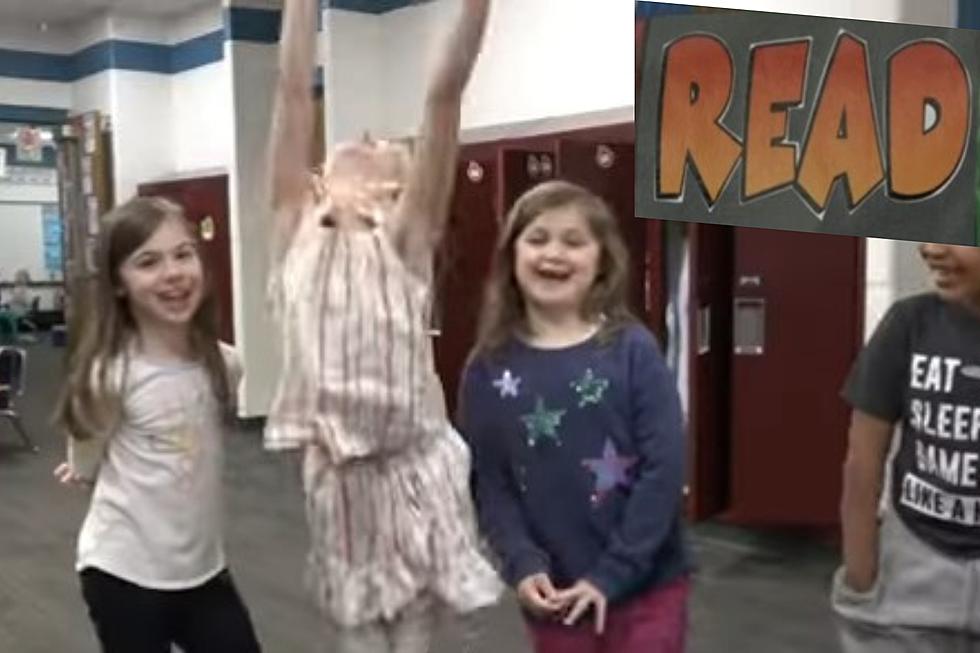 Michigan Principal Takes Entire Elementary School to See Super Mario Movie
WZZM-TV
A West Michigan elementary principal rewarded his entire school this week with a trip to the movie theater to see 'The Super Mario Bros. Movie.'
Students Toppled Their Goal
David Martini is the Principal of Cummings Elementary school in Grandville, a few miles southwest of Grand Rapids. Martini said "lets-a-go!" to his students after they exceeded the school's reading goal this month and raised more than $28,000 for the school library.
"We have a readathon every year," says Principal David Martini. "And we had told the kids if we matched our goal or exceeded our goal, we would do something special for the whole school."
Martini tells Grand Rapids TV station WZZM-TV that this year's reading theme was 'Mario Kart' so when he found out that 'The Super Mario Bros. Movie' was in theaters, he thought it would be a perfect fit.
The Kids Were Overjoyed
Martini says more than 500 students, staff members, and parents packed the theater this week and the kids were delighted.
As you'll see in the video below, some students dressed up in Mario t-shirts and hats and some even worked on their impression of the video game movie character.
"There's some that have never stepped foot in a theater, so they were so excited to go," says Martini.
Martini goes on to say that he's proud of the students for their accomplishments and said he's happy to do anything that promotes reading at the school.
Spring Lake Home Has 460 Feet of Shore Line and Oh So Many Breathtaking Views
If you love soaking in the beauty of Michigan's great outdoors, you'll love this $1.78 million dollar home in Spring Lake. Its beauty is meticulous on the inside and out.
10 Best Mother's Day Brunch Restaurants in Michigan
Mother's Day Brunch locations all around Michigan
Detroit Pistons Forward Marvin Bagley's $4 Million Home
This sprawling mansion which is owned by Detroit Pistons forward Marvin Bagley III is an absolute beauty.
It's located about a half hour from where Bagley grew up, and features five bedrooms, seven glorious bathrooms, and lots of extras.