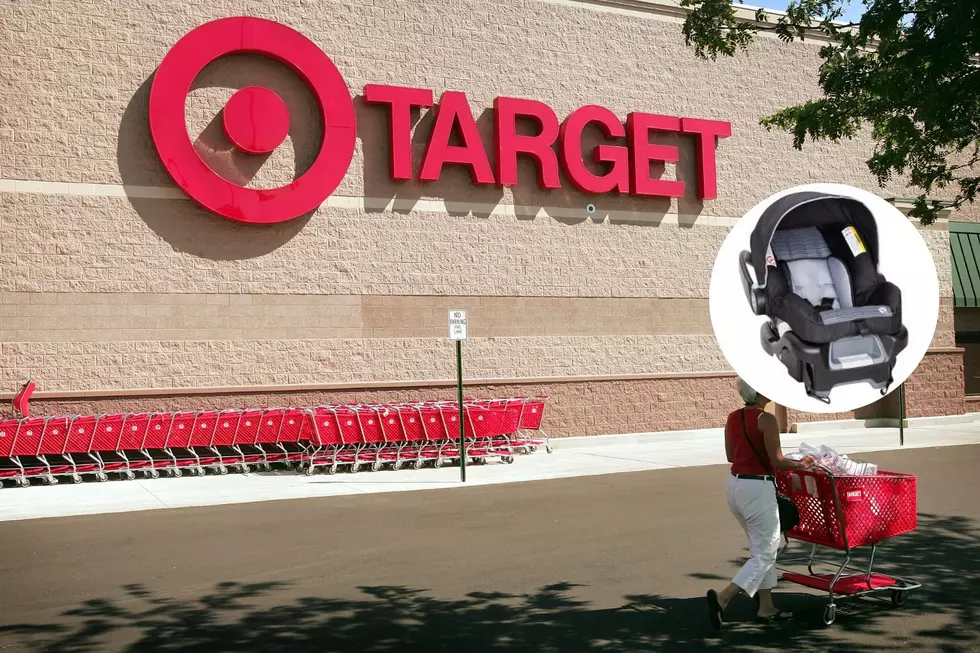 Target Car Seat Trade-In This Weekend: How to Get Your Coupon
Photo:
Getty Images with Target.com
It's back once again this weekend! Twice a year Target holds its "Car Seat Trade-In Event" giving you the chance to turn in those old car seats and a discount on a  new one, and it starts this weekend.
Here's how it works. Target will collect old, used, expired, and damaged car seats in exchange for 20% off one car seat, one stroller, or select baby gear.  Once collected, the materials from the old car seats are recycled by Target's partner, Waste Management. That will be used to create new products such as pallets and plastic buckets, and construction materials such as steel beams and carpet padding according to the news release. 
The bi-annual event has been a win/win for both the consumer and the environment. Since its launch in 2016, 1.96 million car seats have been collected. That collection has resulted in 29.6 million pounds of recycled material being used to create other products.
How to Cash in on the Target Car Seat Trade-in Event
This season's "Car Seat Trade-In Event" takes place from September 11-24, 2022. Guests can bring their car seat to a local Target store where you will find a large box near Guest Services where you can place your old car seat. You will then have the chance to redeem your .coupon on the Target app or Target.com/circle for 20% off one car seat, stroller, or select baby gear. The coupon can be redeemed through October 8, 2022.
If you aren't sure if your car seat is expired, or wonder about the longevity of the seat itself, The Bump has a complete breakdown of manufacturer expiration dates and what to look for to determine if it's time for an upgrade. You can access that by clicking here. 
KEEP READING: Here are the most popular baby names in every state
Using March 2019 data from the
Social Security Administration
,
Stacker
compiled a list of the most popular names in each of the 50 states and Washington D.C., according to their 2018 SSA rankings. The top five boy names and top five girl names are listed for each state, as well as the number of babies born in 2018 with that name. Historically common names like Michael only made the top five in three states, while the less common name Harper ranks in the top five for 22 states.
Curious what names are trending in your home state? Keep reading to see if your name made the top five -- or to find inspiration for naming your baby.
LOOK: The most popular biblical baby names