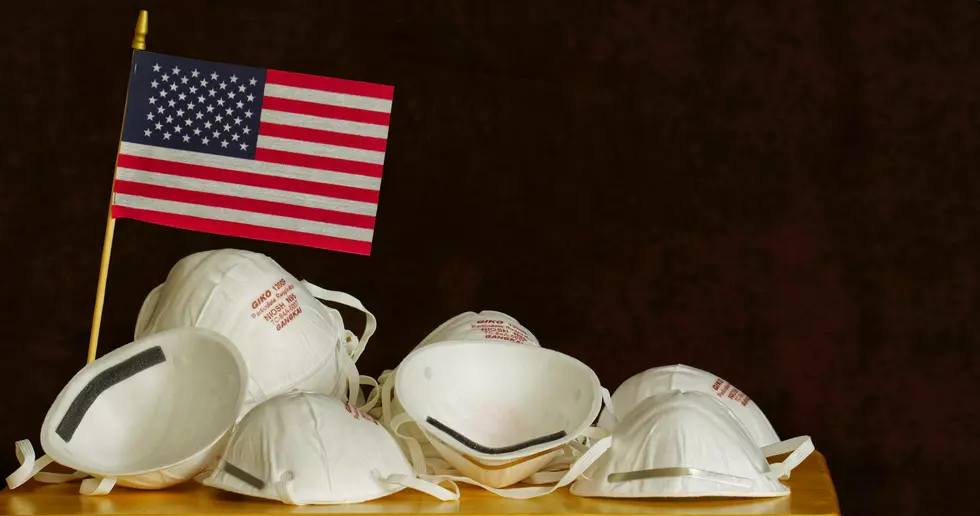 Michigan Veteran Beats COVID-19 Twice
Unsplash
John King not only survived Polio as a child, went on to serve our country but he can now add "survived COVID twice" to the list!
The coronavirus has taken many lives this year and one community in particular, the elderly, is consistently said to be the most at risk which is why this story, and many like it, are so inspiring and incredible.
According to WXYZ Detroit, at 77 years old, King contracted the virus earlier this year only to get it again a few months later while being treated at the V.A. in Ann Arbor.
Being the totally tenacious spitfire he is, King fought this with the help of doctors, some pretty strong medications and the power of positive thinking.
King even told WXYZ that when a doctor told him he would likely die, he told the doctor to "Get the hell away from me."
And fought like Hell he did, though he does still have a little ways to go on the road of recovery as he is still tethered to an oxygen tank.
That did not stop his family, friends and the hospital from celebrating him finally being able to go home as they all lined up outside and the hospital presented King with a certificate.
Now, this story is amazing, but just by watching this clip of him on the news, we can assume that certificate maybe didn't make it much of anywhere but the trash as King seems like he just wants to put it past him and not be reminded that out of EVERYONE he just had to be one of the few to get it TWICE.
I mean, that's just pure speculation on my part but nonetheless, we are so uplifted by King and his story and we are happy to know he's got so much more life to live!
Looking for more inspiring stories to come out of this year's pandemic, check some of these out:
READ MORE: Inspiring Stories From the Coronavirus Pandemic
Enter your number to get our free mobile app