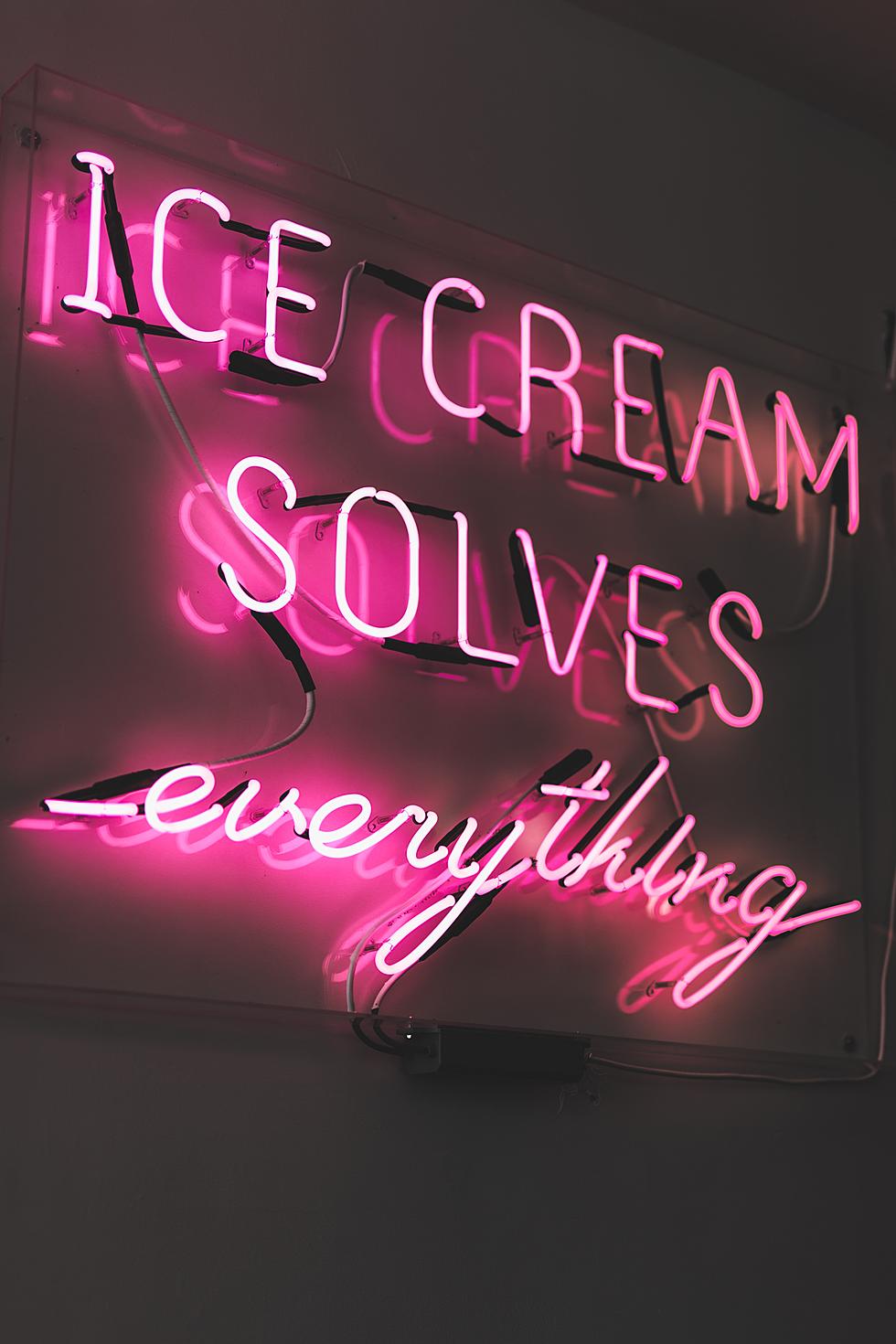 Summertime in Michigan means warm weather, fun on the water and consuming mass amounts of ice cream. Taking the kids to get ice cream after dinner is a right of passage in the mitten. We like to ride our bikes to the nearest QD to get in on some frozen, dairy goodness!
With regard to our favorite flavors in our home we have different tastes. My tastes have evolved over time, I actually like Butter Pecan ice cream now. The best is the classic version that QD sells, I'm a huge fan. Other flavors that are favorites in our home are Death By Chocolate, Mint Chip, Cookie Dough, Chocolate Peanut Butter and showing up recently is the Michigan Wild Cherry flavor.
Different locations try to be clever with flavors to be edgy. Others like to localize with notable flavors for their ice cream, how about Faygo ice cream?
Faygo Has Its Own Ice Cream, Why Not Vernors?
I didn't try the Faygo flavors but those types of flavors I can get behind when it comes to ice cream. I like sweet ice cream. Any flavor of Faygo would be a tasty scoop.
When I was a kid I liked blue moon ice cream a lot, maybe it was because I got it all over myself and my mom had a meltdown every time I ate it because she knew my laundry would be a chore. Superman Ice Cream is tasty too.
Ice cream flavors I'm not interested in, but would try for the sake of saying I did so, are savory flavors. I am not looking for a ribeye flavored ice cream, asparagus flavored ice cream or beet flavored and Michigan folks aren't either.
Top Ice Cream Flavors Michigananders Don't Like
10. Cotton Candy
While cotton candy is a sweet fluffy stack of spun sugar, it doesn't translate well to ice cream.
9. Licorice
I was that kid that liked the black jelly beans but licorice flavored ice cream isn't a win, anytime of year.
8. Rum Raisin
Raisins are great in trail mix.
7. Garlic
This sounds like something that came from a drunken night with friends. I'd try it to say I did, that's it.
6. Horseradish
Horseradish is great with steaks, deviled eggs and many other things. Ice cream isn't one of them.
5. Pizza
Pizza flavored ice cream would be great for stoners. You get the pizza and ice cream for your munchies. This does not sound appealing to me and I might puke.
4. Wasabi
Much like horseradish, wasabi belongs with sushi. I have tried wasabi ice cream and it was exactly what I thought it would be, sweeter wasabi with a kick.
3. Bubble Gum Ice Cream
I liked bubble gum ice cream as a kid. The gum in the ice cream was kind of weak but I liked it. I wouldn't be interested in trying "Chum Gum" nor the ice cream
2. Great Lake Flavors
I love our state and I have swam in the Great Lakes a lot. A "Lake Michigan" flavored ice cream won't sell well despite the nostalgia. Lake Michigan tastes terrible.
1. Blue Gill
I'm all about eating some fresh blue gill but not in the form of ice cream. How do ya make that happen? Put some blue gill in a blender, strain it for scales and bones and add the liquid to the frozen confection? Hardcore pass for me.
Mt. Dew Ice Cream!