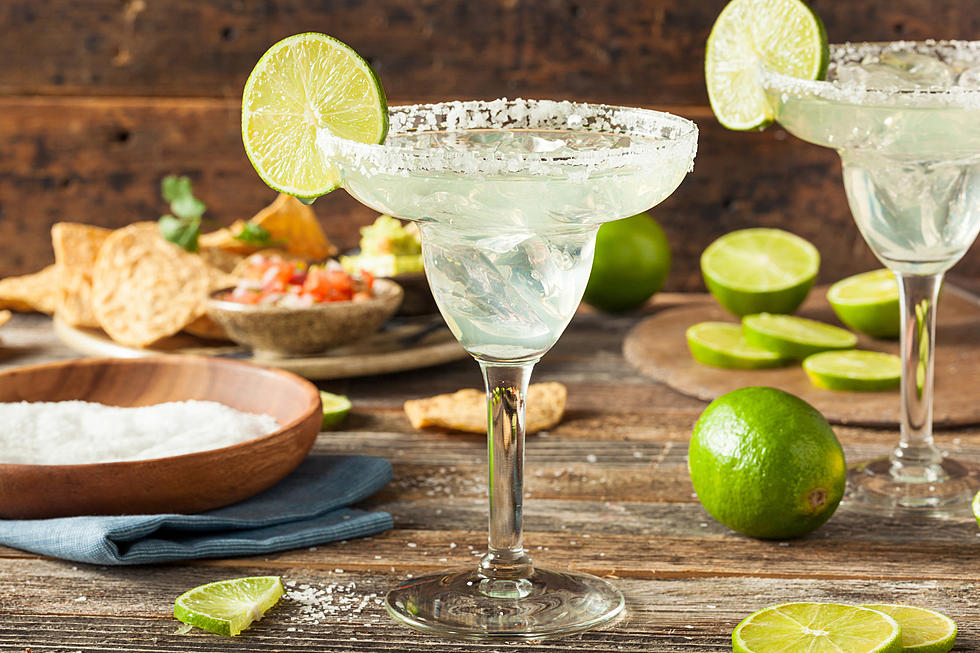 Mosey-ing With Maitlynn: Cinco De Mayo Margarita Recipe
bhofack2 / Getty Stock / ThinkStock
Safe to say we are celebrating Cinco De Mayo a bit differently this year, but don't let that stop you from having a fun fiesta at home!
For some reason, I have always loved Cinco De Mayo. From learning about it in school, to having our own gatherings centered around Mexican food and traditions, it is always so much fun.
My aunt is a Spanish teacher and days like today make me so thankful to have people in my life that are so ingrained in Mexican culture.
While we know Taco Bell or what we make for our at-home taco nights is not traditional Mexican food, we can all celebrate today in our own ways.
One way I do is by making my own drink that I just kind of threw together once because I needed a mixer and all I had was a Baja Blast from Taco Bell but it has become one of my favorites!
True story: once I told a group of Freshman when I was a Senior in college about this recipe because they were trying to figure out what to drink that night and they looked at me and asked, "Are you GOD!?"
Now I don't necessarily think this drink makes me "God" but after I told that story on air once, an artist on Twitter, "Phillip's Art" drew me as an angel and I think that's pretty neat.
So without further adieu, here is the ever-so simple recipe for Mait's Baja Blast Margaritas:
2 Shots of any tequila of your choice

You can do any tequila you want, I prefer either 1800 Silver or a Silver Jose Cuervo. You also can do less of it, I just think it's essential to the taste.

Fill a quarter of your glass with margarita mix (no alcohol added)
Fill the glass the rest of the way with Mountain Dew's Baja Blast
Top with agave syrup to make it more *authentic*
Keep in mind, I am not a bartender and you can switch up this recipe and the steps however you please!
Enter your number to get our free mobile app
MORE: Maitlynn's Home Improvement In Quarantine