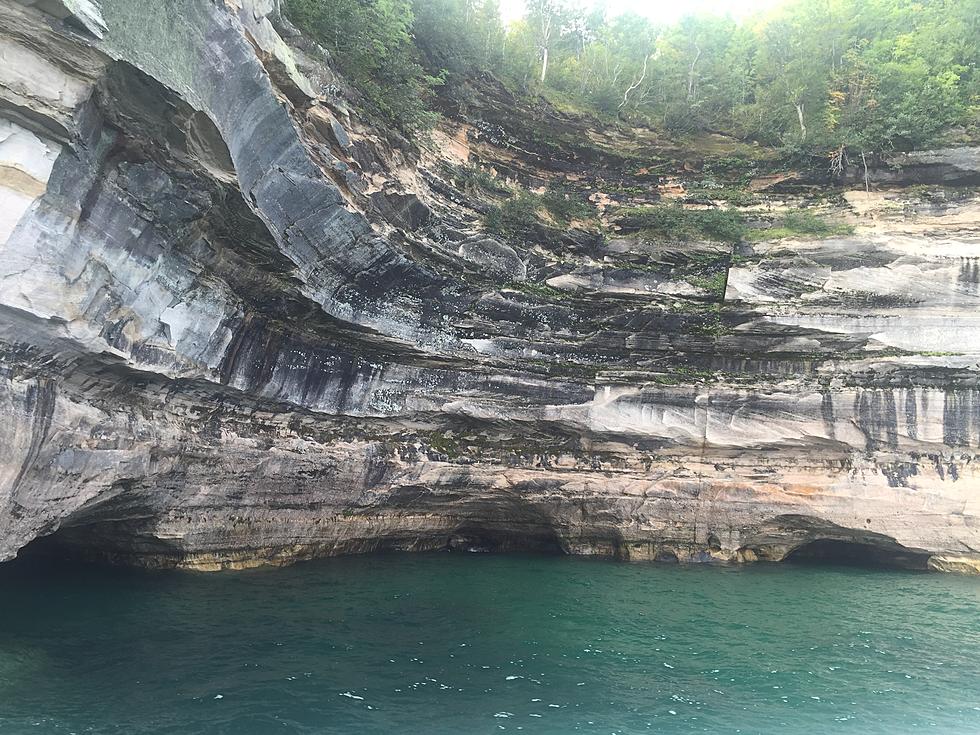 My Trip To Pictured Rocks in The Michigan UP (gallery)
Brent Alberts
Our state has so much natural beauty, and I'm embarrassed to say I've only been to the UP once, and I so badly want to go back. We went to see Tahquamenon Falls, Munising Falls, The Soo Locks, and a boat tour of the Painted Rocks. And while we were there it felt like we were in another world. The air is so clean up there, the people are very nice and there is so much to see and do.
We've barely scratched the surface of our Michigan adventures, there will be lots more in the near and distant future. When we were in Munising that's where we did the Painted Rocks tour. Some of the rocks in this formation have fallen off the steep cliffs.
The Miners Castle is one of the best known features at Painted Rocks. In 2006 one of the two turrets at Miners Castle fell off into Lake Superior. There were no injuries in this instance, but at least five major falls have occurred there in the past 12 years. In the past week it was reported that a 200 foot section fell off into the lake.
Pictured Rocks was first documented in 1659 by a French fur trader. There were no scenic trails or overlooks at the time, only trails from the loggers in the area. There were some excursions to view the Painted Rocks in the early 1900's, but they mostly were not known about by people other than locals until after World War 2. On October 15 1966 Pictured Rocks National Lakeshore was created, and was the first designated National Lakeshore in the United States. Now the place sees hundreds of thousands of visitors every year.
My Trip To Pictured Rocks in The Michigan UP (gallery)
The Michigan UP's Pictured Rocks are a beautiful sight to see.
40 Michigan Towns With Names Even Life-Long Michiganders Can't Pronounce
UP NEXT: 25 Best Burger Joints in Michigan
MORE: A Close Look At the Firemen's Memorial in Roscommon