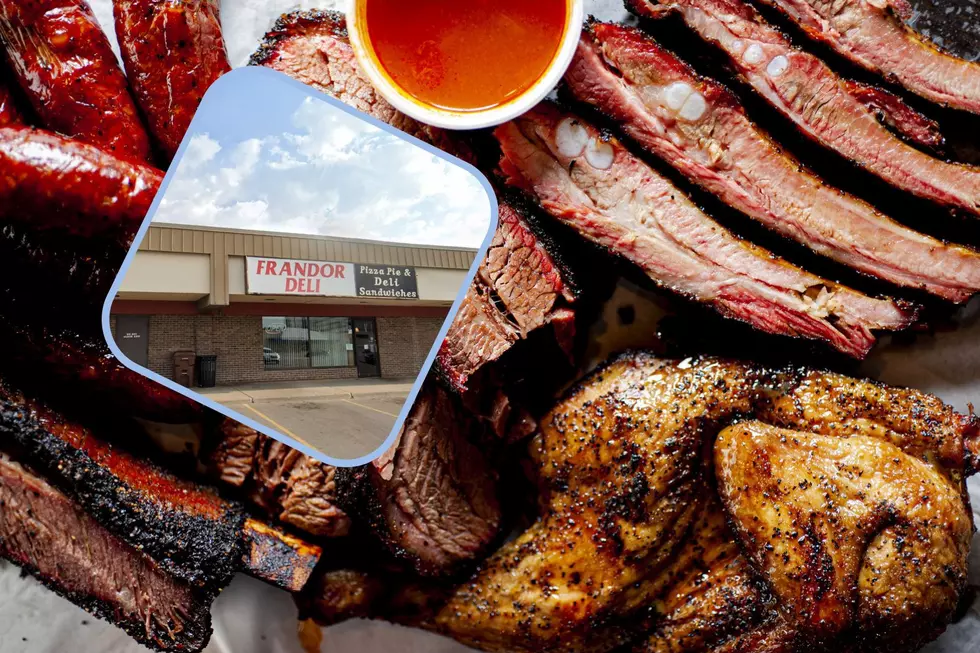 A New Barbecue Place is Coming to Lansing
Courtesy of Google Streetview and rebeccafondren
Lansing and the greater Lansing area are home to a pretty diverse food scene. We've got just about anything you could be craving. From Thai to Chinese, Ethiopian to Indian, and everything in between.
Of course, we've got a pretty extensive array of places to get American cuisine as well. Plenty of delis, burger spots, and barbecue joints. And now, we've got another one to add to the list.
The Lansing Foodies Have Struck Again
The Lansing Foodies Facebook page is always a well of information, and yummy food photos too! And it's because of them we now know that Lansing will soon be welcoming a new chain barbecue place: Dickies Barbecue Pit.
One of the Lansing Foodies snapped a photo of the work in progress. Dickies Barbecue Pit is going to be setting up shop in the old Frandor's Deli spot in Frandor.
It was definitely sad to see Frandor Deli close when it did, as it had been a favorite in that spot for many years. However, a new place opening up means new businesses coming to the area and new jobs. And in my experience, Dickies is pretty yummy. Plus, they do trays of food to serve large groups of people in addition to your standard take-out or dine-in.
No word yet on exactly when they'll be opening, just a general "opening soon" sign. But by the looks of it, they're already working on updating the inside. Get ready for some more barbecue in Lansing!
Awesome East Lansing Eateries That are Open Late Night
Whether you've been up late at night working, studying, or (let's be honest) partying, you might be in need of some late-night grub. You're in luck because East Lansing has a good amount of places that are open until at least midnight, some even later, for you to grab a bite to eat. Check out the list below.
Most Interesting Pizza Topping Combos in the Lansing Area
Pizza has to be one of America's favorite foods. As Americans, we consume around 3 billion pizzas each year, which evens out to about 23 pounds per person per year. And that's a heck of a lot of pizza. With so many people eating so much pizza, of course, we're going to see some awesome variety when it comes to toppings, from the standard to the wacky. If you want to step outside of your comfort zone and take your tastebuds on an adventure, check out some of these Lansing area restaurants that have the most unique pizza topping combos around.
Lansing Vegan Options
Lansing is full of delicious restaurants and food options, and that includes vegan food! Just because something doesn't include meat or animal products doesn't mean that it's not delicious. For our vegan friends out there or even someone who might be experimenting with a "meatless Monday", we've put together a comprehensive list of Lansing area restaurants that serve up vegan options. Take a look through the list below and see where this meatless adventure takes your taste buds.