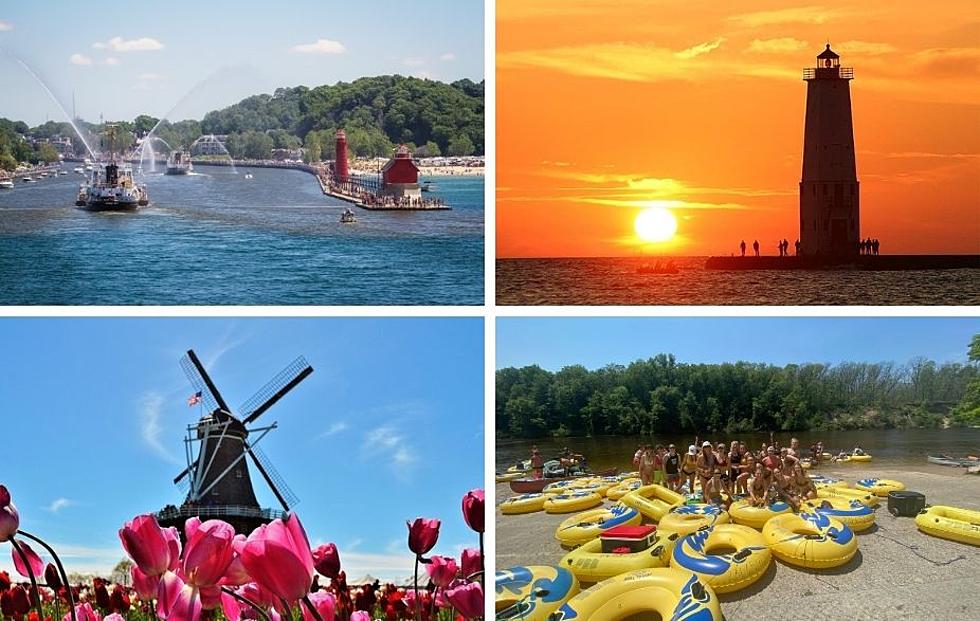 New To West Michigan? Here's 12 Things You Need To Experience
canva.com/ tulip time festival fb / grand haven coast guard festival fb / wisner rents canoes fb / TSM
Being a Michigan native I never made my way out to West Michigan until I turned 21 and got my first full-time job in radio.
There are so many amazing things about West Michigan. I can only assume I was either a really bad child or my parents didn't love me since we never made the short drive to the west side of the Mitten State when I was growing up.
I ended up spending seven years in Grand Rapids at a previous radio job, and during that time I met my now wife, Lindsey.
I actually proposed to her at one of my 12 places you need to experience.
I popped the question while watching the sunset on the lakeshore in Holland, Michigan.
I recently returned to Grand Rapids to host The Big Joe Show on Mix 95.7. Last week my new co-host Laura Hardy moved to Grand Rapids from Louisville, Kentucky.
Laura has been to Grand Rapids a few times, but now that she's officially a Michigander I wanted to share with her and you some places around West Michigan everyone should check out.
12 Things You Need To Experience In West Michigan
Just visiting or a lifelong resident of West Michigan these are 12 things you need to experience
30 Reasons Why Michiganders Never Wanna Leave
There are so many reasons why if you were born in Michigan, you'll probably never want to leave.
These are some of my favorite things about Michigan.