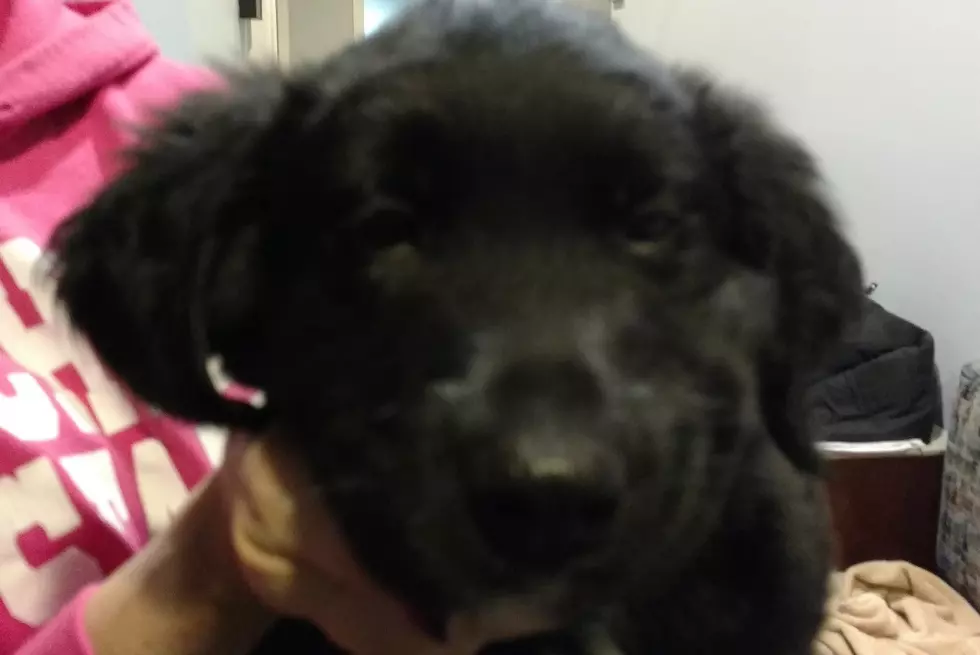 Onyx the Lansing Puppy Needs a Home (He's Going to be a BIG Dog)
Yes, I took the above blurry picture of the dog. Photography not my best skill.
Our pal Penny from the Capital Area Humane Society showed up this morning with Onyx the Puppy, who's only 2 1/2 months old and looks like he's going to be a BIG dog. He's SUPER sweet, too!