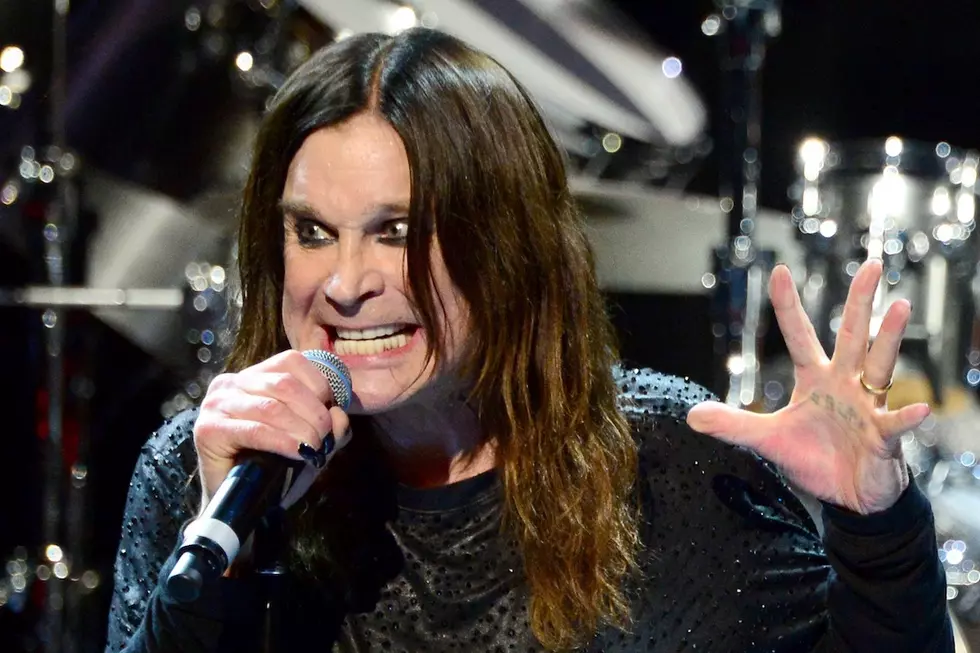 Ozzy Osbourne Fired Dokken Guitarist in Front of Jake E. Lee
Frazer Harrison, Getty Images
Throughout his career, Ozzy Osbourne has surrounded himself with immensely talented guitarists. Dokken's George Lynch, one of metal's more celebrated shredders, was actually in line to potentially take the job — twice — but was never made a full time member. In fact, he was fired on the spot right in front of Jake E. Lee, who was tapped to succeed Randy Rhoads after his tragic death.
In an interview with Ultimate Guitar, Lynch recalled his second stint attempting to secure his spot within the ranks of Osbourne's band (he originally auditioned in the late '70s before Rhoads was selected). While Brad Gillis was enlisted to fill Rhoads' spot in 1982, Lynch was traveling with the band on tour. "I never played a show. I played soundchecks," he confirmed.
"I would be in the wings at soundcheck and Brad Gillis, who was a guitar player at the time, would come over and hand me his guitar and I would play a song or two," Lynch continued, explaining, "And then we went into rehearsals. I rehearsed with them, I brought in the bass player Don Costa, who was his bass player for a little while."
When rehearsals moved from Texas to Los Angeles, Lynch was dismissed after working with Osbourne and the band for a couple of months. The guitarist, who had a wife and two kids, had been supporting his family as a delivery driver for a liquor company, making drop-offs in "not so good" areas, but left this position to pursue the opportunity as Ozzy's guitar player.
He also confirmed that he was fired in front of Jake E. Lee, who would play on the Bark at the Moon and The Ultimate Sin albums before an abrupt termination that ultimately led to Zakk Wylde's entry into the group.
"And when they fired me like that... And they didn't pay me, and they didn't give me any compensation, they didn't ask me if I was okay or anything. They just didn't care, they just said... It was literally like... It took, like, a minute," he stated, recalling, "Ozzy just said, 'Hey, it's not gonna be working out. Thanks a lot for your time. See ya later. Bye.' Yeah, my jaw dropped. I couldn't believe it. My heart just dropped and... Yeah, I think I cried on the way home. (Laughs) It was very devastating."
In the same year Bark at the Moon was released, Lynch found success with Dokken, who had released their Breaking the Chains debut. The band would go on to follow it up with three consecutive platinum records.
Ozzy Osbourne Guitarists Ranked