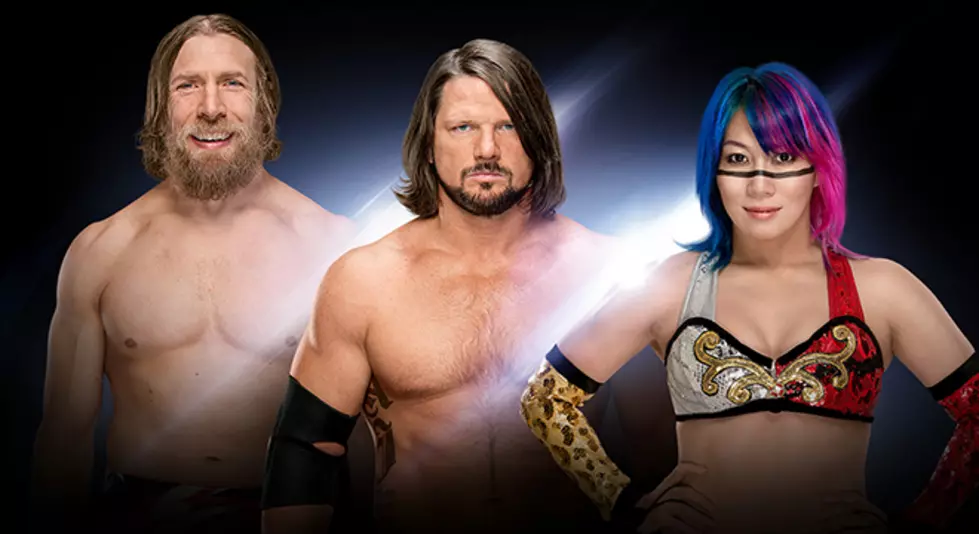 Score WWE SmackDown Live @ Little Caesars Arena
Listen all week for your chance to win tickets from Deb and Joey, 6-10 AM Monday through Friday, for WWE SmackDown Live, coming to Little Caesars Arena.
"See your favorite superstars live in action for the first SmackDown Live at Little Caesars Arena on Tuesday, September 4 at 7:45 p.m.
The roster will feature a Six-Man Tag Team Match with AJ Styles, Daniel Bryan & Jeff Hardy vs. Shinsuke Nakamura, The Miz & Samoa Joe and a Six-Woman Tag Team Match with Asuka, Charlotte Flair & Becky Lynch vs. Carmella & The Iconics. The roster also includes Randy Orton, New Day and more. Card is subject to change."
If you're not willing to take your chances with our radio games, you can click the link here for more information about the card full of action coming to Little Caesars Arena and to buy your tickets.