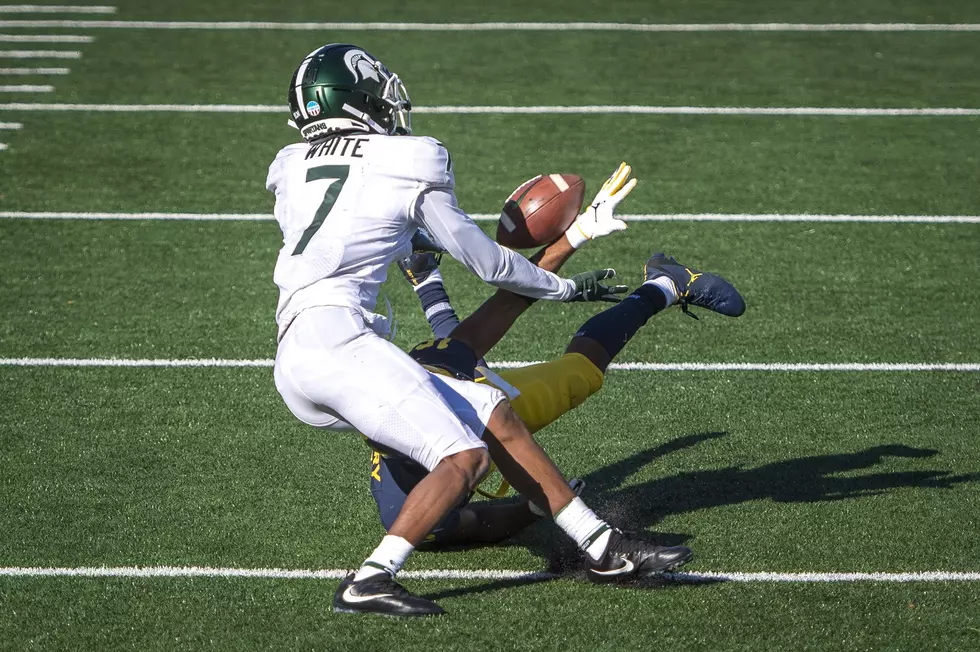 Spartans Vs Hawkeyes: What Spartans Team Will Show Up?
Getty Images
Don't let Iowa fool you. They are 0-2 and will be tough to beat at home this week. Especially if the MSU football team that turned the ball over 7 times in the opening loss to Rutgers shows up.
What a great game plan last week against Michigan. I think MSU will have to take some shots again this week to get the run game going. They ran for 50 yards in week one but scratch that as experience. Against Michigan they ran for 126 yards and freshmen Jordon Simmons did the bulk of the damage. Last years starter Elijah Collins only had 1 carry. Simmons and Connor Heyward split up most of the duties last week. Iowa has given up over a hundred yards rushing in both losses to Northwestern and Purdue... Hardly teams known for running the ball.
Rocky Lombardi looks to have a great deep ball. A few long tosses will open up the running game. Right now, the passing game is the strength of the offense. 2 good young, hungry receivers Jayden Reed and Ricky White. White had a monster coming out party against Michigan 8 catches 196 yards and a td. THat is a freshmen record for MSU.
The ESPN matchup predictor gives the Hawkeyes a 76 percent chance to win. I WISH I would have looked at what it was last week.
We should find out a lot about the Spartans this week. Back to back road wins in Ann Arbor and Iowa City would be impressive during any season. Hopefully the Road Warriors will show up again this weekend.
Enter your number to get our free mobile app
19 Things Michiganders Hate About Michigan