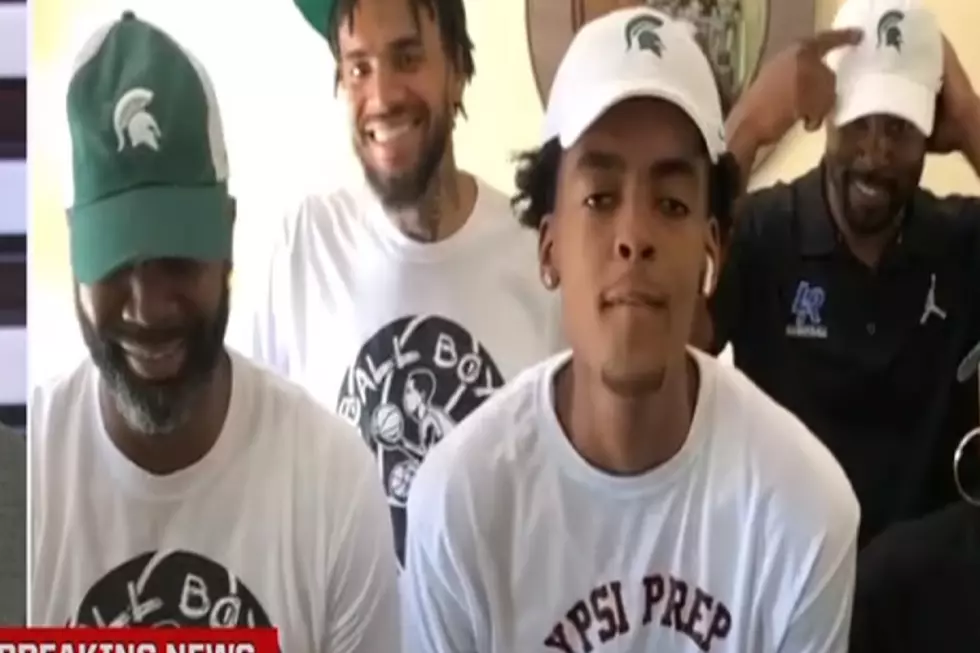 The Top Player in the Nation for the Class of 2022 Commits to MSU
Courtesy of ESPN and youtube.com
The FIRST EVER sophomore to win the Gatorade High School Basketball Player of the Year award, Emoni Bates, has committed to play for MSU! Dude is ranked the #1 player in America regardless of what class he is in.
He is 6 feet 9 inches tall and widely considered the best basketball recruit in over 10 years. He has LeBron James type hype. LeBron's talents are currently worth nearly half a billion dollars by the way.
The NBA is likely to change their rule that players have to wait one year after high school before they can play in the NBA. That rule will likely change after this year. Emoni would likely be the first overall pick this year, next year and the year after, he is that good. His dad likes MSU and has been pushing for him to play for Tom Izzo all along.
It's coach Tom Izzo's first 5 start recruit since Jaren Jackson Jr. in 2017.
Enter your number to get our free mobile app
MORE: Preventing Digital Eye Strain