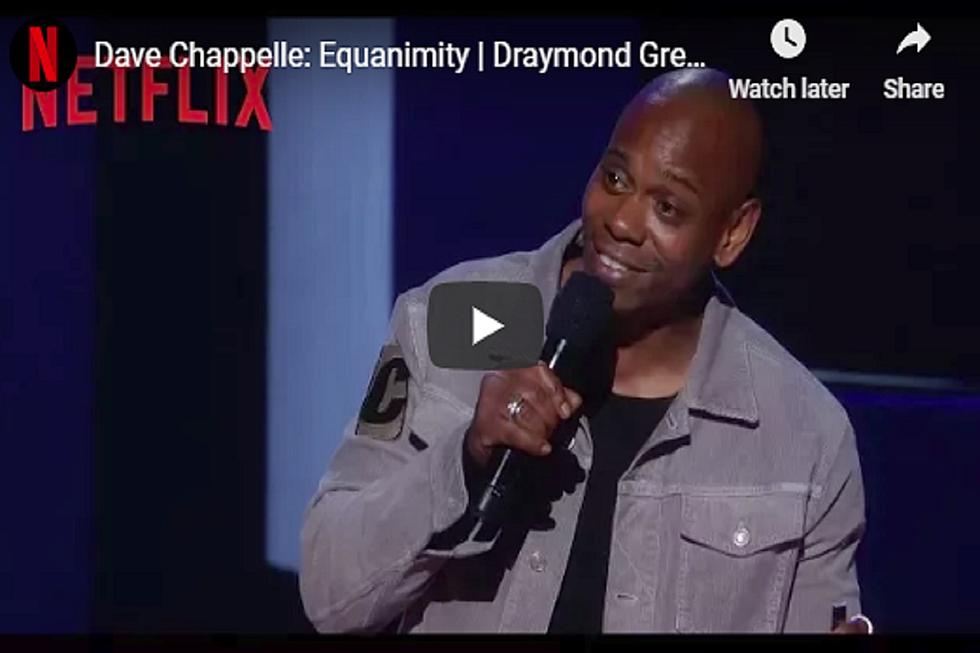 This is Classic: The Blackest Name According to Dave Chappelle
Courtesy of Netflix and youtube.com
When I was a kid, much like Eddie Murphy, I used to sneak and listen to dirty comedy albums. It was Eddie Murphy "Delirious." Then "Raw."
Then, anything Eddie did. Coming to America is one of my favorite movies of all time and I bet I could recite every line of that movie when I watch it. Eventually I moved on to Dave Chappelle.
No matter what YOU think of Dave... I think he is the funniest person I have ever seen. Last year, he did a comedy special for Netflix (DUH-DOM!) and he made former MSU Spartan Draymond Green a punchline... Not for his bad attitude. (WARNING NOT SAFE FOR WORK- STRONG HILARIOUS LANGUAGE)
Thanks Dave. Check out the 2 specials on Netflix "Equanimity" and "The Bird Revelation". In these episodes, he used some of the darkest spots in American history as fodder. The end of "The Bird Revelation" is a must see for all Chappelle fans. It explains everything. The real reason he left Chappelle's Show and Comedy Central.