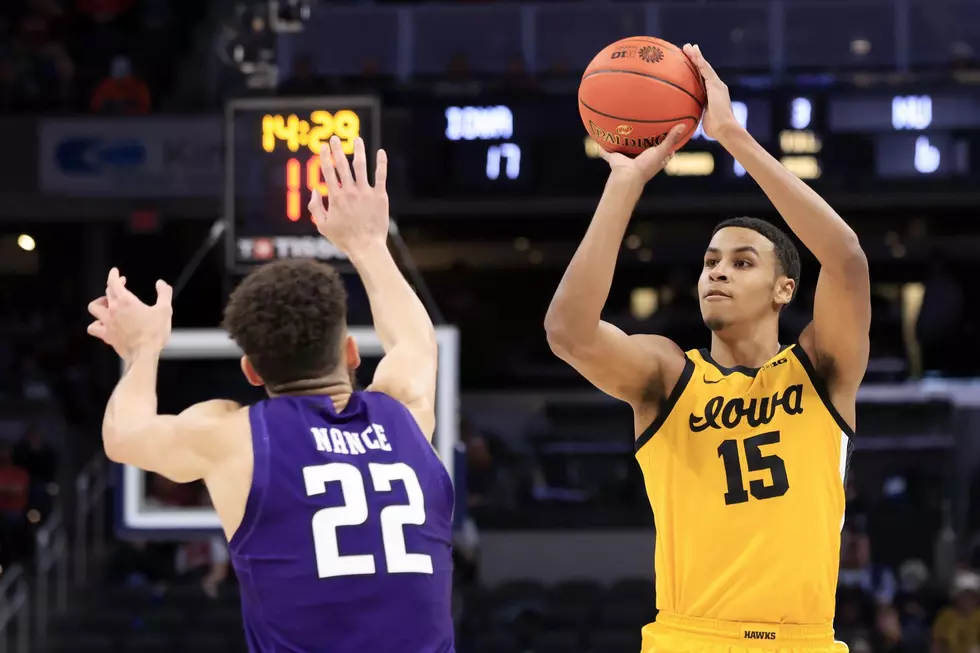 Who Do The Detroit Pistons Take At #5?
Getty Images
Well, the Detroit Pistons didn't win the NBA Draft Lottery this year, like they did a year ago (and ended up with Cade Cunningham).
They had a 14% chance of getting the first pick on Tuesday night, but the ping-pong ball didn't bounce right for them and they ended up with the fifth overall pick in next month's NBA Draft.  That pick is protected in the top 18, so the Pistons will keep it.  Otherwise, they would have had to send it to the Oklahoma City Thunder because of various trades, previously.
The Pistons also have the 46th pick overall in the second round.  They got that from the Brooklyn Nets last fall in the DeAndre Jordan-Sekou Dombouya trade.
So, who do the Pistons take at number 5, assuming they keep the pick?  Well, let's get the obvious stuff out of the way first:
SMITH, HOLMGREN, & BANCHERO WON'T FALL TO THEM
Barring trades or other unforeseen circumstances, Auburn's Jabari Smith, Gonzaga's Chet Homgren, and Duke's Paolo Banchero won't fall to the Pistons at number 5.  Smith has been projected as the number 1 overall pick since January.  While the 7-foot tall Holmgren has been thought to be in the Top 3 all season long.  Same with Banchero.  It would be a major upset if any of these three are there at number 5 for the Pistons to take.
WHO DOES THAT LEAVE?
A handful of Big Ten guys could be available for Detroit when they pick.  Purdue sophomore Jaden Ivey and Iowa sophomore Keegan Murray are highly thought of.  As is Big Ten Player of the Year Johnny Davis of Wisconsin.  Pac-12 Player of the Year Bennedict Mathurin of Arizona will also be there, too.
SO WHO DO THEY PICK?
I think it will be Keegan Murray (pictured above).  He's 6-8 and shot up the Draft board after a terrific sophomore season in Iowa City.  The Pistons need another athletic guy who can get to the basket, shoot 3's and defend at the same time.  All three have been issues with the Pistons in recent years.
WHO DO THEY TAKE AT #46?
Does it matter?  Yes, it does.  But that is much sketchier than their first round pick.  Usually, teams just take the best player available, pick an international guy to develop overseas (or in the G-League), or trade it if they don't like anybody at that point.  But if you take the right guy in the second round, you could have the next Draymond Green.  You never know.
OVERALL
This is the third draft for team executive Troy Weaver.  The Pistons are in the middle of a rebuild.  But now fans want to start seeing results.  23-59 (their 2021-22 record) will not be good enough next year.  Poor defense and an inability to close out games in the fourth quarter continue to be major problems.  Injuries and COVID-19 issues were a factor, but it was for everyone else.  So, that's kind of a cop-out.  They are far away from being a title contender, but it's not asking too much to at least make the annual Play-In Tournament a goal for 2022-23.
Detroit Pistons' Contract Status After 2021-22 Season
A look at the Pistons this offseason