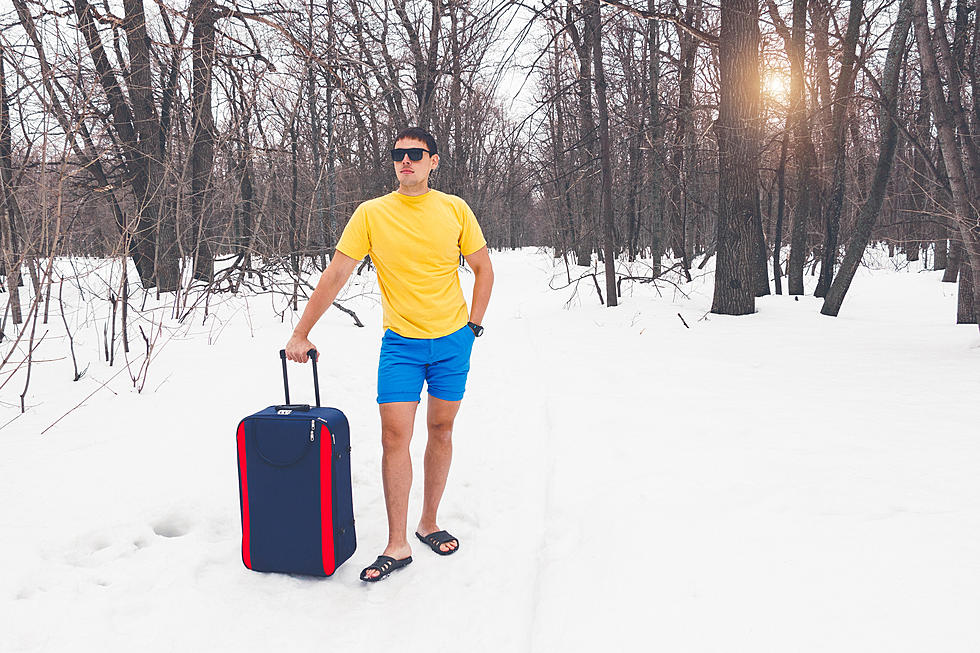 Why is Florida Michigan's Favorite Vacation Spot?
Getty Images/iStockphoto
Ugh the winter can get you kinda bummed and that may be why a lot of Michiganders head south during the winter..but why Florida? There are actually a few reasons besides the obvious that is much warmer and they don't have snow. Most of these reason are from minorgaonthekey.com, which is a travel and hospitality website.
Tradition is one of the biggest reason for Michiganders heading down to Florida. Some families have been heading down to Florida for the last few generations, so why mess it up? In addition, I-75 going from the U.P. to Miami is another reason as it's easy for Michiganders to hop on the highway and ride it all the way to the Sunshine state.
Here's one that is interesting: Fishing. Michigan has thousands of lakes and rivers and is nearly surrounded by The Great Lakes, so fishing is very common here. That's probably why some Michiganders head south: so they can to fish more. Florida has some World Class fishing spots as well as freshwater lakes and of course is surrounded by the Atlantic Ocean and Gulf of Mexico.
Better weather makes for better road conditions. Yes Michigan and our bad roads are an issue for most and probably why some Michiganders go to Florida as their roads are better because they can fix and do construction year round instead of about four months out of the year like in Michigan.
A funny reason Michiganders go to Florida is to get away from the Midwest but also meet with other Midwestern people in Florida. According to Minorgaonthekey.com's article, Michiganders need to get away from other Michiganders but like to still talk about the Midwest and Michigan with others they don't know. Apparently you are able to do this all over Florida as many Michiganders and Midwestern people live in Florida or have family in the Midwest so they get us more.
Finally, Michiganders make Florida their hot vacation spot because of the Florida beaches. Michigan has so many beaches and coast line and it is all beautiful, but you can't swim or visit the beaches all of the time because of our harsh winters. Many Michiganders head to Florida to bask in the sun and also jump in the Atlantic Ocean which during the summer can reach 60 degrees or warmer.
Enter your number to get our free mobile app