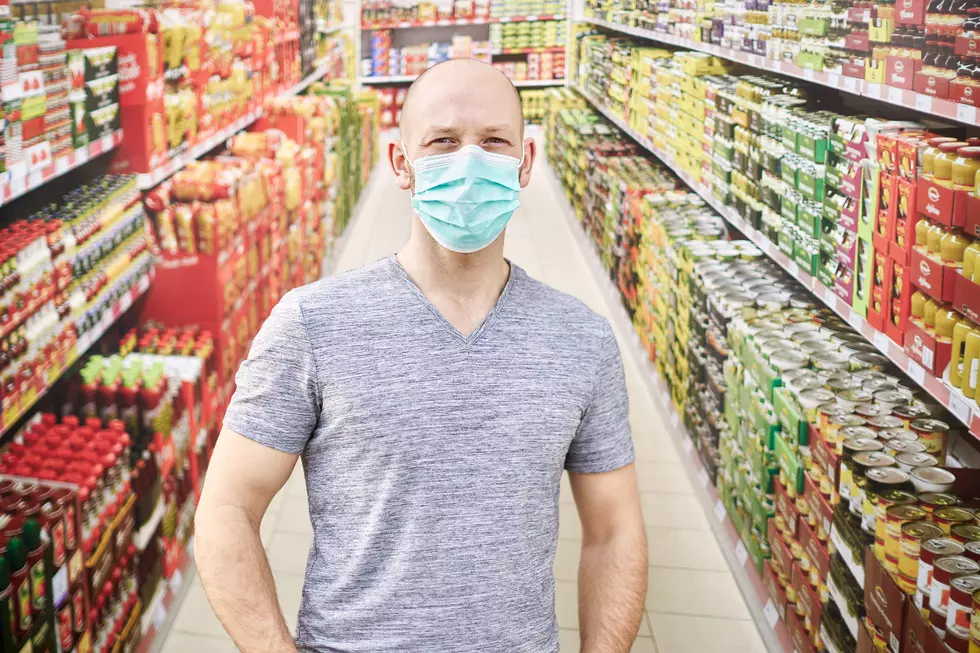 You Still Have to Wear a Mask at Meijer, Target, Home Depot
2K Studio
UPDATE (Monday, May 17): Target is no longer requiring masks for the fully vaccinated, according to a release:
Given the CDC's updated guidance last week, Target will no longer require fully vaccinated guests and team members to wear face coverings in our stores, except where it's required by local ordinances. Face coverings will continue to be strongly recommended for guests and team members who are not fully vaccinated and we'll continue our increased safety and cleaning measures, including social distancing, throughout our stores. 
While the State of Michigan has updated mask requirements to be in line with CDC guidelines that say fully vaccinated people no longer need to wear masks in most situations, some retailers are opting to continue requiring them.
The updated order, which went into effect at 9a.m. May 15 states that Michiganders who are outdoors will no longer need to mask up regardless of their vaccination status. In addition, fully vaccinated Michiganders will no longer need to wear a mask indoors. Those who are not vaccinated or have not completed their vaccinations will still be required to wear a mask or face covering. The broad indoor mask mandate will expire after July 1, 2021.
One question that has arisen is how are retailers supposed to be able to tell who is vaccinated and who isn't?
At least one Michigan County - Muskegon - has voted to ban vaccine passports, which would indicate who is fully vaccinated against COVID-19 and who isn't.
Meijer is among the retailers still requiring masks.
Meijer said in a statement Friday,
"While we are aware of new CDC guidance, many state or local orders in the Meijer footprint remain in effect regarding masks. In order to help ensure the continued health and safety of all its team members and customers, Meijer continues to require face coverings by anyone entering a Meijer store or Meijer Express station at all locations, except where medical conditions prevent them from wearing one."
You'll still have to mask up at Target as well. According to USA Today, Target spokesperson Brian Harper-Tibaldo said in a statement,
Target will continue to require all of our coronavirus safety measures in all stores, including masks and social distancing, while we review updated guidance from the CDC and re-evaluate the guidance we offer our team and guests.
According to USA Today, here are the stores still requiring masks while reviewing the CDC's updated guidance:
Albertsons
Apple
CVS
Home Depot
Kroger
Macy's
Meijer
Target
Walgreens
Winn-Dixie
The stores no longer requiring masks for those who are fully vaccinated:
BJ's Wholesale Club
Costco
Publix
Sam's Club
Sprouts
Starbucks (Starts Monday, May 17)
Trader Joe's
Walmart
CHECK IT OUT: Here's how to stop your glasses from fogging while wearing a face mask