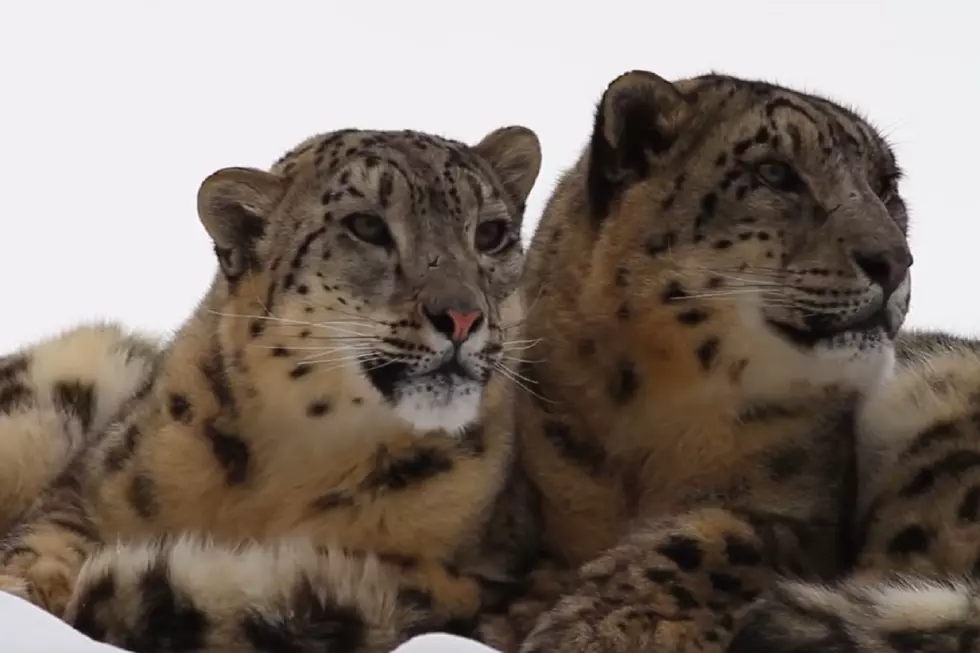 Binder Park Zoo Sets Up Blind Date For Snow Leopards
Nat Geo WILD via YouTube
In the spirit of Valentine's Day (and helping the snow leopard population) the Binder Park Zoo set up two snow leopards on a blind date in hopes they will mate. Will these two find love? Let's hope!
As reported by MLive, Binder Park Zoo welcomed two-year-old Victoria in August and thanks to the Association of Zoos and Aquariums playing matchmaker, she was paired with the zoo's seven-year-old Raj as a breeding recommendation.
No left-swiping through hundreds of duds? Some cats just have it so easy!
While we are in the middle of a typical snow leopard mating season, which is January through mid-March, these two potential lovers need to get busy.
So will this be a love story for the ages? Will Raj and Victoria live long happy lives together? Will they become parents?
It all happens this mating season on Love is a Zoo (totally made that up, but it has a nice ring to it...right?)
Hopefully Raj and Victoria have a more romantic Valentine's Day than many of us and can make some little leopard babies!
Enter your number to get our free mobile app