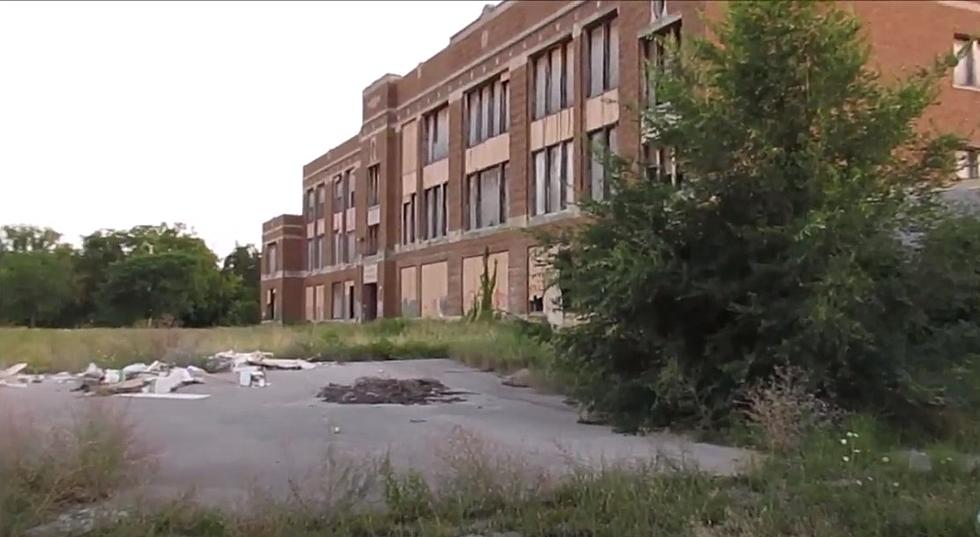 Detroit Turning Old School Into Affordable Housing -Could This Work for Flint?
YouTube
Everything old is new again. At least that is the thought process behind a new project that saw a $7.2 million renovation transform a former Catholic school in Detroit's Banglatown neighborhood into affordable housing.  The story caught my eye and had me wondering, is something like this possible for Flint?
According to the Detroit Free Press, the 21,500-square-foot building located at 13300 Syracuse near East McNichols, was once the Transfiguration School. Built in 1926, the two-story building was both a school and the congregation's church until 1950, until the church was separately built. The parish school closed in 2005 and was then leased to a charter school that then closed in 2014.
After breathing new life into the building, there are now 17 one-bedroom apartments and two two-bedroom units available to individuals making $28,000 or less. According to the Detroit Free Press, until rental is expected to be $815 for the one-bedrooms and $1,049 for the two-bedroom units. Vouchers from the Detroit Housing Commission will be given to those income-eligible residents so they aren't paying more than 30% of their income on rent.
Could Turning Old Schools Into Affordable Housing Work for Flint?
The bottom line is money is needed to make things happen. Can it work for Flint? I'd like to think so. Flint Beat reported a year ago that Flint Schools owned  22 buildings that are sitting vacant. In February 2021, the district was considering closing three more elementary schools as part of a deficit elimination plan, but what happens to the buildings then? Often they stand vacant and sometimes meet a harsh demise as was the case of the former Washington Community School that was destroyed by a fire in October of last year.
So, could these silent schools find a new purpose as affordable housing? It's hard to say as someone on the outside looking in. Of course, dollars make a dream come true, and Detroit did receive quite a bit of funding including about $1.9 million in Michigan State Housing Development Authority low-income housing tax credits, $1 million in federal historic tax credits for starters.
The whole idea is definitely a seed to be planted, and maybe it's been thought of or considered already. The City of Flint has so much to offer, and it would be incredible to see fresh new housing grow in areas left to decay.
The 100 Best Places to Live in the Midwest